---
---
Meet our commissioners
To plan the Utah celebration of the 250th anniversary of our nation's founding, Gov. Spencer J. Cox and the Utah Legislature have established the state's America250 commission.
---
RON FOX
Co-Chair
---
Ronald L. Fox is the President of The Fox Group, Inc., headquartered in Salt Lake City, Utah. Fox also owns Fox's Words and Images in Salt Lake City, a company that deals in rare documents, books, and photographs in Mormon and United States History.
Mr. Fox has dedicated over twenty years to government service, serving as principal minority consultant to the California Senate Committee on Finance and the Chief Assistant to the California Republican Whip and Senate Republican Leader. Mr. Fox has also served as a consultant to the Leadership Committee of the Utah Legislature.
In 1993 he was appointed a member of the Joint Legislative Task Force on Information Technology and Communications. He is the former member and Chairman of the Salt Lake County Library Board and State Information Technology Commission. In 1996, he was the lead legislative advocate who crafted the Utah Telecommunications Reform Act two years prior to the Federal Act.
In 2000, Mr. Fox was elected a Delegate to the Republican National Conventions and was selected to be the 1996 Delegation Executive Director and the platform delegate in 2000. In May of 2000, he was elected a member of the United States Electoral College.
In conjunction with the opening of the Winter Olympic Games of 2002, Mr. Fox produced and directed the State of Utah's Welcoming Ceremonies for The President of the United States & Mrs. Bush. Later that month, Mr. Fox also directed the State's closing ceremony with the former Mayor of New York, Rudy Giuliani, as the guest of honor. Mr. Fox has traveled with and assisted numerous U.S. and foreign dignitaries.
Mr. Fox attended El Camino College, Torrance, and California State University, Fullerton. In 1990, he was named to Who's Who in the Nation & World. His efforts and accomplishments have been recognized in resolutions from the California and Utah State Senate, Orange County Board of Supervisors and Salt Lake County Commission.
Ron has been married for 47 years to Linda Johnson. They have 3 children and 8 grandchildren. Ron and Linda currently live in Mapleton, Utah.
---
Mindy Benson
Co-Chair
---
Mindy Benson was appointed as the 17th President of Southern Utah University in July 2022. As president, she prioritizes faculty, staff, and students by strengthening campus culture, supporting student mental health and focusing on overall campus well-being.
Prior to her appointment as president, Benson served as Vice President of Alumni and Community Relations at SUU for eight years. In that role, Benson built a new division for community outreach and many of the public-facing entities of the University including Alumni Relations, Regional Services, the Utah Center for Rural Health, Business Resource Center and Small Business Development Center, the Southern Utah Museum of Art, and the Larry H. Miller Utah Summer Games. She has advanced through a variety of positions at SUU including Executive Director of Alumni Relations and Director of Student Life and Leadership. Along with her leadership responsibilities, Benson has also taught courses in the departments of Communication, and Hotel, Resort, and Hospitality Management for 14 years.
Benson has played a pivotal role in many community outreach efforts, including expanding workforce development, job creation, economic opportunities, increasing community and alumni engagement, and overseeing major campus and community special events. Her primary focus at SUU has been to strengthen ties with institutional stakeholders and create deep and lasting relationships with community members and leaders throughout the region and state. These efforts have led to expanded engagement of alumni, donors, and friends, as well as dramatically increased university resources through gifts and grants.
In addition to her work at SUU, Benson is a professional event consultant and planner, with experience producing hundreds of high-level productions, including concerts, events, political conventions, gubernatorial and U.S. presidential inaugurations.
Mindy is a Cedar City native, with ties to southern Utah and SUU that go back generations. She holds a Bachelor of Science in Zoology and a Master of Arts in Professional Communication from SUU.
---
Christine Durham
Co-Chair
---
Christine Durham is Senior of Counsel in the Salt Lake City office of Wilson, Sonsini Goodman & Rosati. She formerly worked with the appellate firm of Zimmerman & Booher, after retiring from the Utah Supreme Court in 2017, where she served for thirty-five years, ten of them as Chief Justice. She was the first woman appointed to Utah's general jurisdiction court (District Court), in 1978, and the first woman on the Supreme Court in 1982. She has served on numerous boards and had leadership positions in organizations committed to the administration of justice. She was a founding member and President of the National Association of Women Judges, President of the National Conference of Chief Justices, President of the Board of the National Center for State Courts, Council Member of the American Law Institute, Co-chair of the Board of the Utah Center for Diversity and Inclusion, and a Trustee for Duke University, for example. She currently is co-chair of the Utah Bar's Access to Justice Commission and a member of the Utah Judicial Performance Evaluation Commission.
Ms. Durham received her A.B. from Wellesley College, and her J.D. from Duke University Law School. She is married to George, a retired pediatrician; they have five children, seven grandchildren and one great-grand-son.
---
Kathryn Asay
---
Kathryn Asay is an Honorary State Regent of the Utah State Society Daughters of the American Revolution. She received permission from the Utah State Capitol Preservation Board to install an America 250 Patriots Plaque on Capitol grounds. Mrs. Asay serves as a Utah State Capitol Docent. She received an appointment as State Representative for the Veterans Affairs Voluntary Service VAVS from the Department of Defense and was awarded the Vietnam 50th Anniversary Commemoration Certificate of Appreciation and Medal. In the summer of 2016, she served as Hospitality Chair of the 36th National Veterans Wheelchair Games in Salt Lake City.
Mrs. Asay received the Utah National Guard Civilian Award for Humanitarian Service, VAVS Outstanding Volunteer Award, American Legion Excellence in Patriotic Service Award, and Sons of the American Revolution DAR Medal of Appreciation. Mrs. Asay received a full scholarship in Opera Performance from Yale University, taught elementary school, worked at the U.S. Capitol Finance Office, and performed opera at a Presidential Gala in Washington, D.C.
---
David Clark
---
David Clark earned his bachelors degree from Brigham Young University where he played football under legendary coach LaVell Edwards. He also later earned degrees from the National Commercial Lenders Graduate School and the Pacific Coast School of Banking. After a distinguished 40 year career with Zions Bank David retired as Senior Vice President of International Trade and Finance. He served 12 years in the Utah House of Representatives, representing the 74th District and was elected Majority Leader in 2006 and Speaker of the House in 2008.
David's current leadership and membership positions include; Utah Legislative Ethic Commission board member, Chair of the Executive and Judicial Compensation Commission, Utah Natural History Museum board member, and the Utah Tech University Board of Trustees (Former Chair). He has formerly held leadership positions with the National Conference of State Legislators, St. George Rotary Club, St. George Chamber of Commerce, and the Washington County Economic Development Council.
David and his wife Nan call Santa Clara, Utah home. They are the parents of four children, fourteen grandchildren and three great grandchildren.
---
andrea clarke
---
Andrea E. Clarke holds a Bachelor's Degree in Marketing from the University of Utah David Eccles School of Business and a Master's Degree in Non-Profit Management from Columbia University. Andrea's early career included working in computer electronics for some of the world's fastest-growing organizations—Megahertz, US Robotics, and 3COM. Years later, she transitioned her sales career to the pharmaceutical industry where she was recognized as a top sales rep.
Andrea has dedicated her life to her family and makes time to support a number of causes in her community and abroad. She is a member of the board of the Stella H. Oaks Foundation, CharityVision, Bridle Up Hope—the Rachel Covey Foundation, The Noorda College of Osteopathic Medicine, and serves as a Governor-appointed Trustee for Utah Valley University, as well as Past-Chair of the UVU's Women's Success Center Advisory Board.
With her exceptional background in nonprofits, Andrea closely oversees the affairs of The Labor and Honor Foundation, the Clarke family charity, which focuses on poverty alleviation, education, and the arts. The name of the foundation is derived from the Clarkes' English family crest dating back centuries, which instills that whether a task be great or small, ALL work should be done with honor. The Clarkes' hope is that through their efforts, they might improve the lives of others by giving back with humble thanksgiving for life's many blessings.
---
Sanch Datta
---
Ms. Datta is the President, CTO, and Co-Founder of FatPipe Networks, the inventor and leader of WAN redundancy and SD-WAN technologies. She holds 13 patents for data networking technology. Prior to co-founding FatPipe Networks, Ms. Datta was with Megahertz (U.S. Robotics, 3COM) in 1994. She was also one of the first voting members of the IEEE's Standards Committees for high-speed computer networking and WiFi technologies that are in use today. Ms. Datta served on the National Presidential Advisory Board of Utah Valley University & Board of Trustees of Salt Lake Community College. She was a member of Governor Jon Huntsman Jr.'s transition Team and the review board for the State's Centers of Excellence program. Ms. Datta was also a trustee of Utah Women in Technology.
Datta has been recognized as a Tech Trailblazer and CXO of the Year by Utah Business magazine. She received YWCA's Outstanding Achievement Award and was also recognized as one of the 30 Women to Watch and Top 25 Most Influential Business People in Utah.
Datta attended Pennsylvania State University and the University of Utah. She and her husband, Dr. Bhaskar, live in Salt Lake City and are proud parents of twin sons.
---
Brandon Fugal
---
Brandon Fugal is a nationally recognized business leader, venture capitalist and philanthropist, previous EY Entrepreneur of the Year (Western Region) and is chairman and co-owner of the Intermountain offices of Colliers International - the largest commercial real estate firm in Utah.
Fugal launched his career in 1991 with a focus on corporate real estate and currently represents some of the most prominent office projects and companies in Utah. His special projects include the development and master planning of 1,250 acres above the North Shore of Oahu, the 512 acre Skinwalker Ranch in the Uintah Basin, Evermore Park in Pleasant Grove and the 120 acre Thanksgiving Development and office park in Lehi.
Brandon currently serves on the board of the Utah Aerospace & Defense Association, Junior Achievement, Thanksgiving Point and the board of trustees of Utah Symphony | Utah Opera.
---
Alan Hall
---
Alan Hall is a successful business executive. He is the founder and former CEO of MarketStar Corporation, a global marketing and sales company. He is a co-founder and former managing director of Mercato Partners, a top decile growth equity venture capital fund and a prolific angel investor.
As a community advocate, he has been chairman of the Utah Technology Council, chairman of Weber State University's board of trustees, chairman of Ogden Pioneer Days and a board member of the Utah System of Higher Education.
He and his wife Jeanne lead the Hall Foundation which contributes to charitable entities across the state of Utah.
---
Steve Handy
---
Steve Handy is a resident of Layton. He and his wife, Holly, a retired Davis County School District administrator, have six children and 17 grandchildren.
Professionally, Steve works in the communications advertising agency business and was the marketing director for both the Standard-Examiner and the Deseret News. He owns a public relations and marketing communications consulting business representing a number of clients including several involved in the expansion of new energy such as solar, wind, nuclear, and hydrogen. He has written a number of books for his clients including 2015's: Lagoon, America's Largest Family-Owned Amusement Park.
A graduate of the University of Utah, Steve has a bachelor's degree in English and a master's in Human Resources Management. He was an adjunct professor at the U. teaching marketing communications. He served two terms on the Layton City Council and 12 years in the Utah House of Representatives from District 16 representing Layton, Clearfield, West Weber and Hill Air Force Base. Steve joined the Board of Friends of Antelope Island in January 2023. Additionally, he serves on the community boards of McKay-Dee and Layton Intermountain Hospitals and on the Board of Trustees of Ogden Pioneer Days. He is a past president of the Davis Arts Council and has been active Boy Scouts.
---
Jani Iwamoto
---
Jani Iwamoto served in the Utah State Senate (2014-2022). She served in leadership as the Assistant Minority Whip. She previously served on the Salt Lake County Council where she became the first Asian American woman elected in Utah. Jani graduated from the University of Utah and received a J.D. from the UC Davis School of Law, King Hall. She practiced law as a partner at the Cartwright, et al. law firm in San Francisco. Jani serves as chair of the Utah Advisory Committee to the US Commission on Civil Rights, leads efforts for the restoration of Japantown, sits on the boards including the National Japanese American Historical Society, Primary Children's Hospital, and Lauren McCluskey Foundation.
Awards received include the Japanese Minister of Foreign Affairs Commendation, The Rosa Parks Award (2023) from the NAACP Salt Lake Branch, the 2022 Living Color Award Honoree from Living Color Utah and Utah Business Magazine, the 2022 Eleanor Roosevelt Award from the Utah Democratic Party, the Quintus C. Wilson Alumni Achievement Award from the Department of Communication at the University of Utah (2011), the 2022 Lifetime Achievement Award from the Asian Association of Utah, the 2022 Sexual Assault Awareness Month Awardee from the Utah Coalition Against Sexual Assault UCASA), and special recognition from the Paiute Indian Tribe of Utah and 2023 community recognition from the Utah Division of Indian Affair, among others.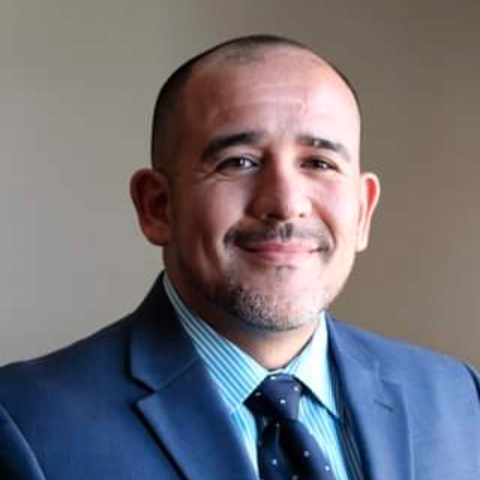 ---
Luis Lopez
---
Luis Lopez was born and raised in Guadalajara, Jalisco – México. He immigrated to the United States at the age of 19 and became a U.S. citizen in 2008. He has lived in Ogden since 1997. Luis and his wife Judy have three children: Liliani, Leslie and Luis Jr., ages 21, 20 and 15. Luis graduated from Weber State University with a bachelor's degree in Teaching and went on to earn a master's degree from the University of Utah in Education Leadership and Policy.
Luis has worked in education for 20 years. He currently serves as the Executive Director for Outreach and Community Education at Weber State University, where he oversees outreach efforts for underserved populations. He is the co-founder and current member of LUPEC, Latinos United Promoting Education and Civic Engagement. In addition, he has served on several boards and committees for non-profit organizations in Ogden such as United Way of Northern Utah, Intermountain Healthcare, Weber-Morgan Human Services, etc.
---
Douglas Mcgregor
---
After graduating from Uintah High School in Vernal, Utah, McGregor attended Brigham Young University. He earned a Bachelor's Degree in Psychology, a Master's Degree in Human Resource Development, and earned a second Masters in Organizational Development from the Fielding Institute. McGregor worked in the fields of human resource development, organizational development, training development, leadership development, and performance technology for over 30 years. Company's McGregor was employed by include: Thiokol, Parker Hannifin, Impro, JC Penney's, Maeser Lumber & Hardware, Mervyn's, and Safeway. His career included leading projects within aerospace, manufacturing, and retail. His work took him to over 30 states within the Continental United States, Mainland China, and England. McGregor has worked as both an adjunct consultant and independent consultant for various entities.
McGregor is currently the Secretary/Treasurer of the Utah Society, Sons of the American Revolution (SAR), a non-partisan 501(c)3 organization founded in 1895. He also serves as the Utah SAR 250th Committee Chairman. McGregor joined the SAR in 2006 and became State Society President from 2009 to 2011. He was President again from 2013 to 2015. When not serving as President, McGregor served continuously as a State Society Vice President and member of the color guard. McGregor has had bestowed upon him numerous medals, honors, and awards from the Utah SAR including the Silver Good Citizenship Medal, the highest honor a State Society may award. McGregor has given over ten years volunteer support for Utah Patriot Camps, a summer patriotic education program for kids K-6 held in various cities throughout the state. He has produced and managed patriotic events or educational programs correlating with Washington's Birthday, Memorial Day, Constitution Day, Independence Day, Veterans Day, and the start of the American Revoluion, April 19, 1775 "The Shot Heard Round the World".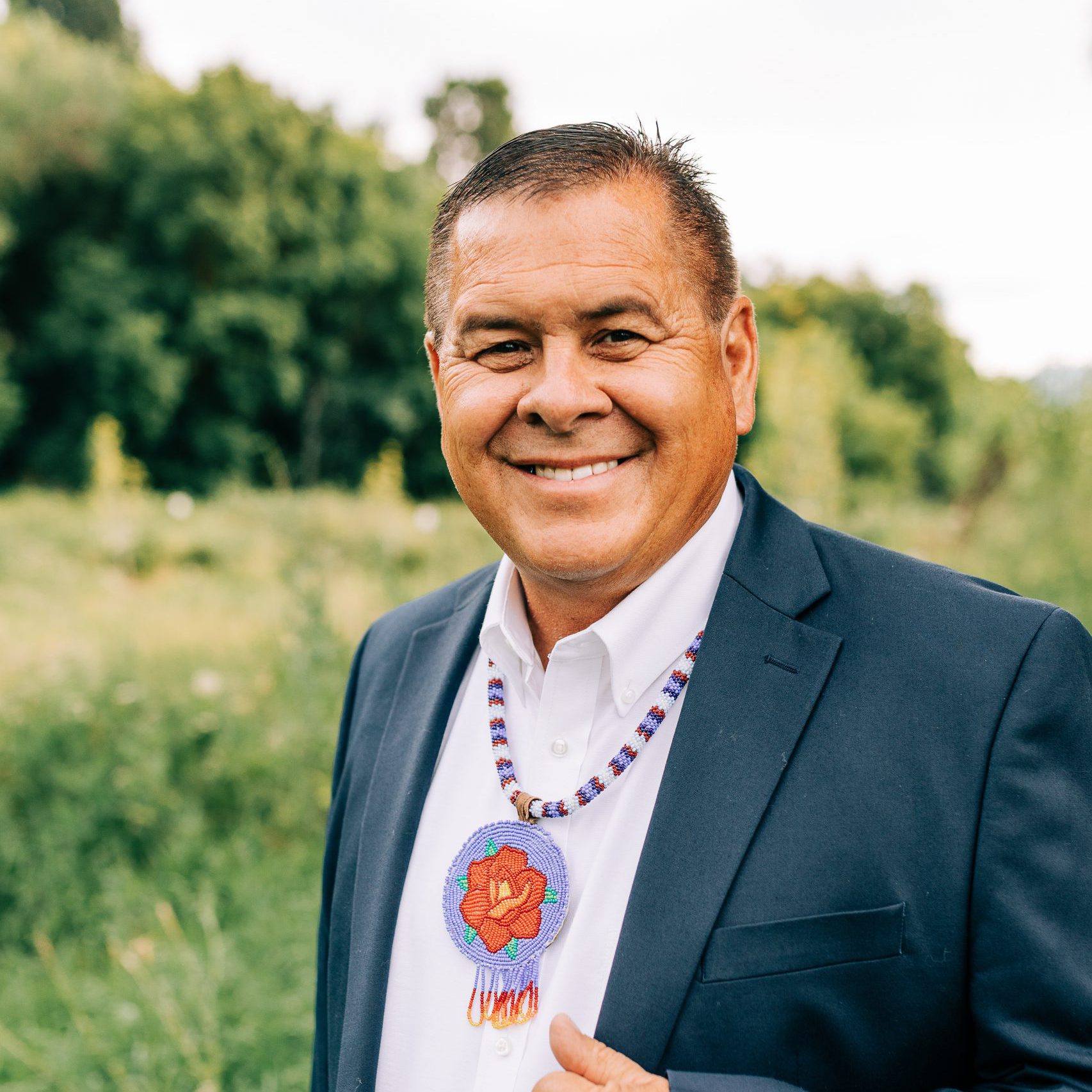 ---
Darren Parry
---
Darren Parry is the former Chairman of the Northwestern Band of the Shoshone Nation. Darren serves on the Board of Directors for Utah Humanities and the PBS Utah. He attended the University of Utah and Weber State University and received his Bachelor's Degree in Education. Darren is the author of "The Bear River Massacre, A Shoshone History" and teaches in the Environmental Humanities department at the University of Utah. He lectures around the country on Native American issues surrounding history and Indigenous views related to sustainability. He recently gave a lecture at the University of Copenhagen and spoke about Indigenous views to Climate and Environment. His passions in life are his wife Melody, 7 children and 17 grandchildren. His other passion is his Tribal family. He wants to make sure that those who have gone before him are not forgotten.
---
Kristy Pike
---
Kristy Ann Pike is the director of the Washington County Children's Justice Center. A native of Salt Lake City, Kristy attended the University of Utah, earning an Honor's BA in English. She and her husband Jon moved their family to St. George in 1995 and immediately fell in love with the people and land of Southern Utah. Kristy's past professional background has included technical writing, marketing, public relations, and freelance writing. She has published hundreds of articles on topics ranging from computer graphics to cancer prevention. Kristy self-identifies as a compulsive volunteer, with a special passion for programs that promote the arts, enhance schools, and mentor young people. She currently serves as the Chair of the Utah Advisory Board on Children's Justice, and as a member of the St. George Area Chamber of Commerce Board of Governors. She has also served terms as Chair of the Art Around the Corner Foundation and President of the Southern Utah chapter of the University of Utah Alumni Association. Kristy's hobbies include writing free verse, roaming the trails of Southern Utah with Jon, and meddling in the lives of their five amazing children—sometimes all simultaneously.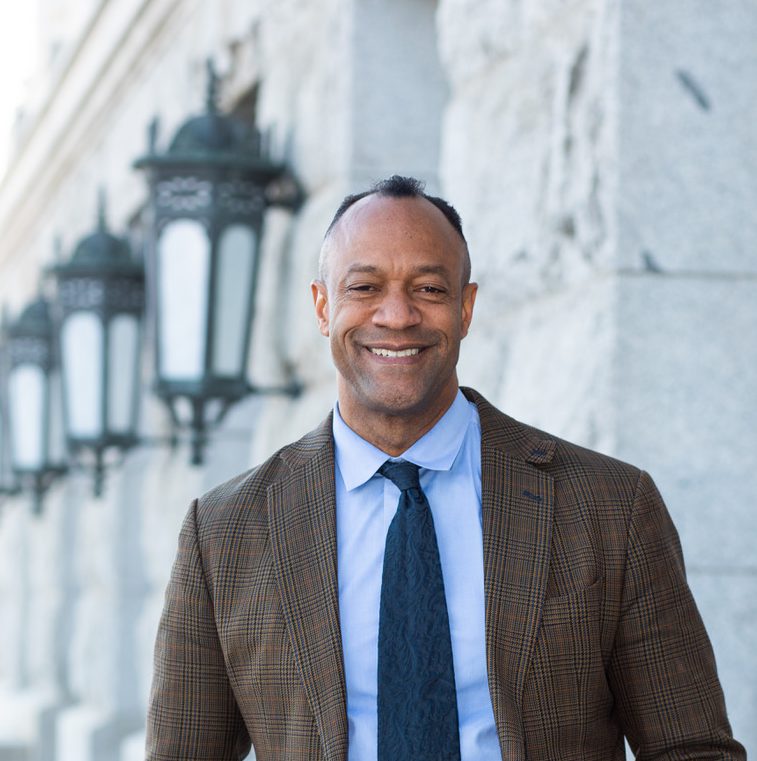 ---
Byron Russell
---
Byron founded Byron Russell LLC and Byron Russell Venture Partners follwing years of experience in academics, national and international politics, journalism, fundraising, banking, higher education, public relations, philanthropy and social advocacy and enterprise.
Born in Washington, D.C., Byron studied politics, journalism and French at the University of Maryland, College Park. Implementing political pursuits, he began planning an international youth conference in South Africa and then worked in the British House of Commons for David Atkinson, MP. One assignment was facilitating Namibia's independence formally South West Africa as well as his focus on international human rights. Exploring journalism, Byron began writing at the Washington Post Style Section, then pivoted into pollical writing with the Washington Times covering the U.S. Congress and Executive Branch.
Utah became home in 1992 at the Utah Symphony in Development while launching the Zoo Arts and Park Parks campaign. Then after working as Vice President for Zions Bank, Byron was a Zions Bank loaned executive to the Salt Lake Chamber, creating new programs and planning the Salt Lake Cultural District. Following Vice President of Development at Western Governors University, Byron established BR LLC and BRVP.
Byron served on boards and commissions such Co-Chairing the Utah Multicultural Commission, Co-Chair of the Utah Multicultural Committee to the COVID-19 Response, Chair of PBS Utah, Utah Symphony and Opera, ZAP Tier I, Encircle, and of course Westminster. Currently, Byron is President of the Alta Club, Chairs the Governors Mansion Foundation, Co-Chairs the Christian Center of Park City National Advisory Board, is on the Salt Lake Education Foundation and the Utah Economic Opportunity Commission's Growth and Transportation Committee.
Byron enjoys the pastime of making and eating great food having studied at London's Prue Leith's School of Food and Wine.
---
Don Stirling
---
As part of his duties as Executive Director for the Miller Family Office, Don Stirling serves as a liaison among the family office, the Larry H. Miller Company's portfolio businesses, service providers, and the Miller's philanthropic activities. Don also provides administration and support services such as professional and personal development, family education, budget planning and oversight, and community relations.
Don has a diverse and extensive background in development, marketing, communications, and policy. He has forged strong relationships within the communities where the various companies do business. Don is a strategic leader and collaborative partner who is committed to enriching lives and supporting the vision for the Miller family and the Larry H. Miller Company.
Most recently, Don was the Executive Vice President of Marketing and Communications for Larry H. Miller Sports & Entertainment (LHMSE). He oversaw the bid process and ongoing preparations for the 2023 NBA All-Star Game and the "Lead Together" fan behavior initiative.
Prior to his role with LHMSE, Don served as Vice President of Special Projects for the Larry H. Miller Company (2012-2013) as well as Chief Revenue Officer for LHMSE (2013-2017). Past responsibilities have also included oversight of the Salt Lake City Stars of the NBA G League and Utah Jazz Gaming of the NBA 2K League.
Before joining LHMSE, Don spent six years as National Finance Director/Senior Finance Advisor for Governor Mitt Romney. He held strategic sales and marketing positions with NBA Properties, Ladies Professional Golf Association, Salt Lake Organizing Committee for the 2002 Olympic Winter Games, and the Massachusetts Sports Commission. Don also served as Chief of Marketing and Publishing for Deseret Book.
Don was involved in marketing and communications initiatives for Operation Kids, an organization that provided customized philanthropic services for individuals, families, and companies, and Children's Miracle Network, a leading nonprofit organization that raises funds for children's hospitals, medical research, and community awareness of children's health issues.
Don is a graduate of Brigham Young University. He and his wife, April, reside in Salt Lake City and are the parents of four children and seven grandchildren.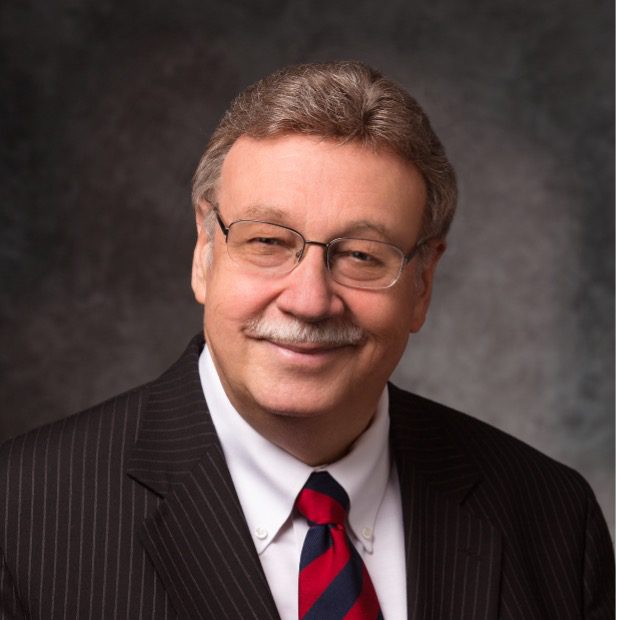 ---
Kim Wilson
---
Kim Wilson is an emeritus attorney with Snow, Christensen & Martineau, one of Utah's traditional law firms organized in 1886. Kim retired from the firm after 46 years, where he led the firm's credit and financial services practice.
He is co-founder and chair of Ensign Peak Foundation, formerly known as the Mormon Historic Sites Foundation. He chairs the Citizens Advisory Board for the new Museum of Utah under development as part of the Utah State Capitol campus and is a member of the Board of State History of Utah. He is also a member of the Utah Symphony/Utah Opera Board of Trustees, the Salt Lake Community College Board of Trustees, the Days of '47 Rodeo Board and is engaged in a number of other civic causes and endeavors.
He earned his bachelor's degree in political science and his juris doctor from the University of Utah.
Kim married Gail Miller in 2012. They make their home in Salt Lake City, Utah, and love spending time with their large family and serving others.
---
Bryan L. Tarbet
---
More information about this commissioner is forthcoming.
---
Barbara Jones Brown
---
More information about this commissioner is forthcoming.
The Utah Department of Cultural and Community Engagement (CCE) is staffing the Utah America250 Commission, at the direction of Gov. Cox, who will serve as honorary chair.
Staff contacts are:
Nicole Handy, America 250 Utah coordinator - nhandy@utah.gov
Jill Love, CCE executive director - jlove@utah.gov.
Ellen Weist, public information officer - text 503-490-4806 (for interviews and press questions)