The National Museum of African American History and Culture will show a video created by Natalia Lopez of Green Canyon High School about the historic Mendez v Westminster ruling.
Lopez's documentary was selected during the National History Day competition, held virtually earlier this month. It was the only documentary selected from Utah for the museum's showcase.
The landmark case came from 9-year-old Sylvia Mendez, who was turned away from an elementary school that was reserved for white students in 1944. The federal courts in California eventually ruled that segregated schools were discriminatory and violated the law.
The the Ninth Circuit Court of Appeals upheld those lower court decisions in 1947, but the ruling only applied to California. Seven years later, the U.S. Supreme Court would end segregation in schools nationwide in Brown v Board of Education. The Mendez case, however, provided a basis for arguments in that case as well as the ruling.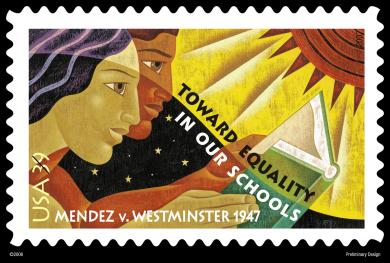 Sylvia Mendez was given the Presidential Medal of Freedom in 2011. She has also been honored with a stamp, in 2007, and a high school in the Los Angeles Unified School District is named after her parents.