To launch the More Than A Flag initiative, a Native American color guard presented state and national flags, along with the eight flags of Utah's Tribal Nations.
The flag ceremony in the Utah State Capitol rotunda on Jan. 19, led with solemn respect by Arnold Lano of the Utah Inter-Tribal Veterans, signifies the effort to hear Native voices in a conversation about a new design that might better represent the entire state. The presentation of the Tribal flags represents the region's long history before Utah became America's 45th state.
Among the flag bearers was Sebastian Renteria, 9, an enrolled member of the Navajo Nation.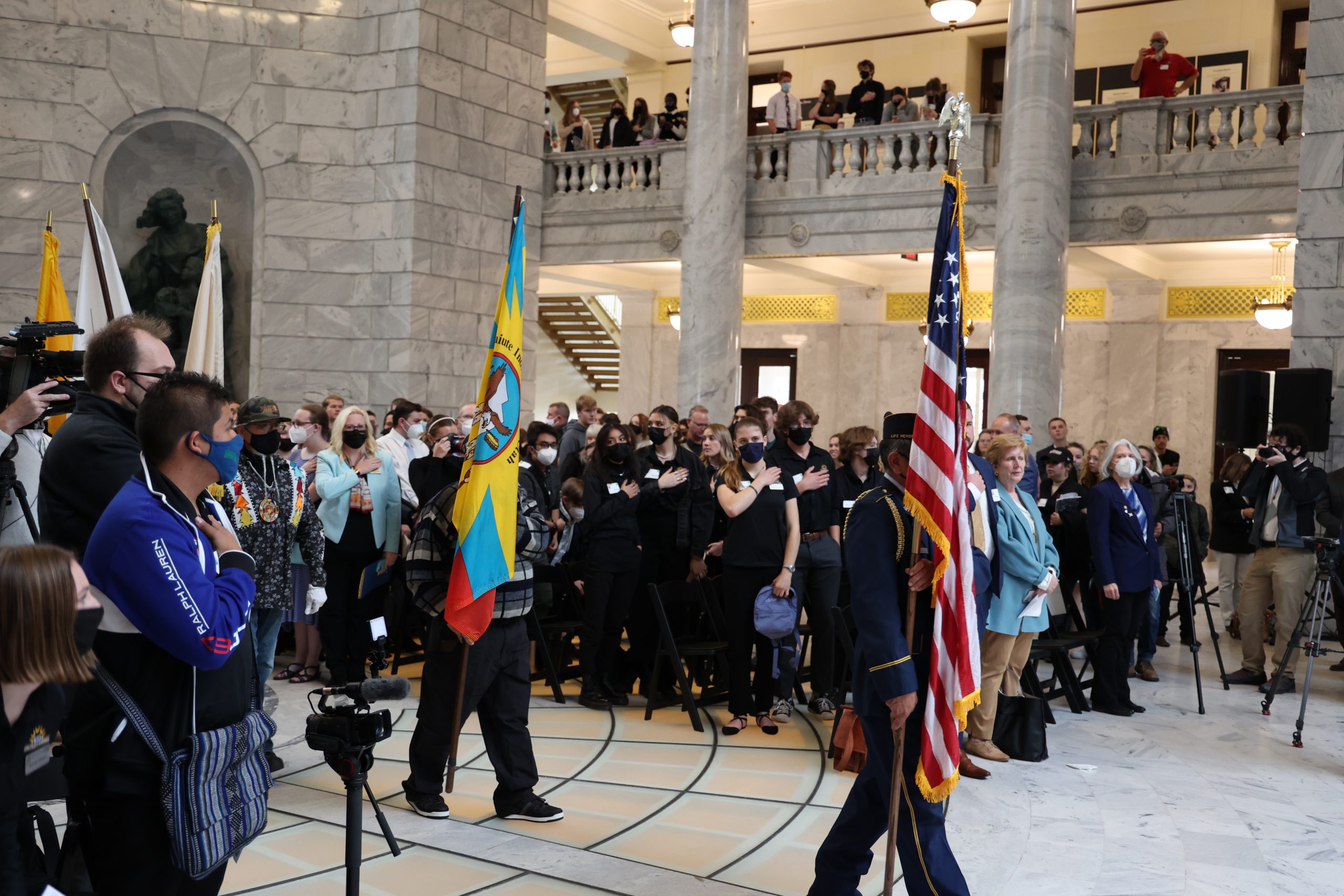 Photography by Todd Anderson; videography by Nicholas Naylor, visual communications manager for Utah Gov. Spencer J. Cox.