Jeff Whiteley says he started to grieve when the Excellence in the Community concert series was forced to pause in late March — until the nonprofit's founder hit upon a new plan.
On April 16, even as Salt Lake County health restrictions tightened, the music series relaunched with weekly Wednesday and Saturday performances. The only thing missing was the in-person audience.
Instead, Utah musicians found themselves performing for huge virtual audiences, averaging 10,000 pageviews per show on the series' Facebook page.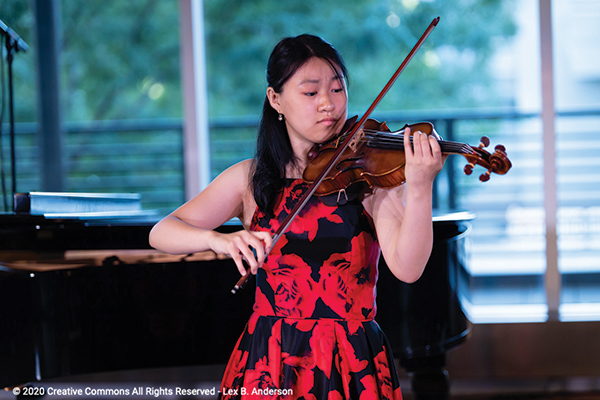 Fundraising has been disappointing during the pandemic, but operating costs have been covered by the small nonprofit's rainy-day fund. "I work on the budgets very carefully to see how long we can keep going," Whiteley saysIn addition to Salt Lake City shows, the Excellence team has been helping other musicians and partners, such as the Holladay Arts Council, and streaming regular fundraising concerts by Utah Symphony musicians.
Last year, in the Before Times, the nonprofit raised $600,000 and presented 128 concerts with partners throughout the state, including 70 at its homebase at downtown Salt Lake City's Gallivan Center.
"We really believe in the healing power, the uplifting power, of high-quality music," Whiteley says. "All of us are aware of the emotional needs of the people whose lives have been interrupted."
---