Date: December 9, 2019 (Season 1, Episode 5; Part One: 31:50 minutes – Part Two 19:30 minutes). Click for the Part One and Part Two Buzzsprout versions of this Speak Your Piece Episode. The above image is of Hollywood's most beloved cowboy John Wayne, brandishing a Winchester rifle with Monument Valley (known also as Tsé Bii' Ndzisgaii (Navajo) in the background. Monument Valley is where John Ford filmed Stagecoach in 1939 and The Searchers in 1956 (the 4th & 1st rated all-time best Westerns). The location serves as the quintessential "imagined western landscape". The site was used before Ford and Wayne arrived, during the silent film era (circa 1910s to late 1920s). Are you interested in other episodes of Speak Your Piece? Click here for more episodes.
Podcast Content:
Warmer weather, Groundhog Day (Feb. 2) and Valentine's Day (Feb 14), have offered the Speak Your Piece team visions of springtime travel, including visiting famous film locations across Utah. If you are considering such a trip, or wanting to learn more about Hollywood's love affair with Utah, listen to this SYP episode (two parts) with Dr. James D'Arc, Utah's most well-known and beloved film historian. D'Arc founded the BYU's Motion Picture Archive, Film Music Archive, Harold B. Lee Library Film Series and the BYU Film Music Archives CD series and authored When Hollywood Came to Utah, which is in its 3rd updated edition, as of 2019.
In our estimation D'Arc and his book, filled with hundreds of stories and images, divided by regions, served as the mother-ship for all subsequent web-databases and story-map lists. We have included them too in the show notes. A remarkable speaker, Jim D'Arc tells how Hollywood's and Utah have worked together for over a hundred years. "The postcards Utah sends around the world–as D'Arc relates– are films!"
Podcast Episode:
D'Arc explains how the Perry Brothers–Chauncey, Whit and Gronway—convinced filmmakers to come to Utah; film that documented landscapes long-since gone; early silent films made in Utah; how over a thousand films (feature film, TV series and documentaries) have been filmed in Utah; the first Hollywood "talking picture" made at Grafton; Utah history related films (regarding polygamists and murderers, serial or otherwise); Irish-American film director John Ford's love of Utah's people and landscapes; Butch Cassidy and the Sundance Kid (1969), Footloose (1984), Utah's 1947 official Centennial film Ramrod (a smoldering western film noir the Utah legislature did not like); the 1956 film The Conqueror, filmed during atomic bomb testing; and finally, how hundreds of Utah Native Americans (mostly Navajo or Dené ) served as stand-ins for both Plains Indians and 12th century Mongolians!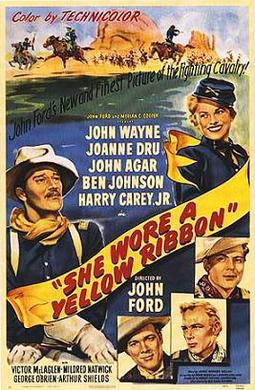 Topics Discussed in Time:
Part One
Minute: 00:00 – 07:30 Host Brad Westwood introduces D' Arc, a film historian and now retired senior librarian and curator of BYU's Motion Picture Archive, who has devoted a considerable amount of time researching and locating films that featured Utah. D' Arc compiled all his research into the published work: When Hollywood Came to Town (2008 and 2010) later retitled When Hollywood Came to Utah (2019) which tells how the film industry brought economic opportunity to Utah.
Minute: 07:30 – 10:48 D'Arc lists films that were filmed in Utah that were about Utah. Films and shows such as The Executioner's Song (1979), The Deliberate Stranger (1986), and Child Bride of Short Creek (1981) were all Utah stories filmed here in Utah.
Minute: 10:48 – 20:27 Westwood and D'Arc discuss Westerners filmed filmed in Utah. Utah's landscapes had a significant impact on filmmakers and producers, so much so that it became the destination for Western films. D'Arc tells listeners stories and theories of how Monument Valley was discovered by Hollywood, one of these theories include the famous actor John Wayne (not the most historically accurate version).
Minute: 20:27 – 28:01 How did the film industry bring economic opportunity to Utah? D'Arc explains how Utahns were paid to be film extras and how filming in Utah brought business to local restaurant, cafe owners, hotels, and even schools who rented school buses to film companies.
Minute: 28:01 – 31:51 Filming in Utah has also had its misfortunes. During the production of The Conqueror (1956), nuclear testing was occurring in Nevada; cast, cattle and residents were exposed to radiation which led to the 1st Bush administration to create the Radiation Exposure Compensation Act (1990), as scientific studies showed a demonstrable link between the radiation and cancer. Unfortunately, this continues to be a concern in Utah today.
---
---
Part Two
Minute: 00:00 – 01:40 Westwood reintroduces D'Arc who for thirty taught BYU's Motion Picture History course, a Film in American Culture course (American Studies Program) and various specialized film genre courses.
Minute: 01:40 – 03:28 The motion picture Ramrod (1947) served as Utah's official Utah Pioneer Centennial Film (1847-1947); many Utah legislators questioned whether its 1940s adult themes and violence was fit for Utah to use as a centennial film. This motion picture is today considered a " film noir Western." A train, the Ramrod Special, came from LA bringing key broadcasters, the director and many of the actors to SLC to the film's premiere.
Minute: 03:28 – 07:30 Films have entertainment, tourism and economic value but they also have historical value, as they document Utah's rural landscapes, townscapes and urban settings that have long-since changed or have been completely altered beyond recognition. Locations described by D'Arc include Cedar City's Duck Creek (My Friend Flicka, 1943 and sequels), Kanab Creek (Lone Ranger, 1956) and others. Films unintentionally document in widescreen color, how things looked, as no other effort or entities have attempted to do.
Minute: 07:30 – 11:23 The silent film Romana (1927) which was considered lost until copies were found in the Czechoslovakian Film Archives (with Czech subtitles) and later in the Russian Film archives (with original hand colored frames), was filmed in the middle of Zions National Park. The romance story, filmed entirely in the park, was a substitution for Spanish Colonial California. The Library of Congress restored this early Utah-made film.
Minute: 11:23 – 14:12 The film Footloose (1984) filmed around the Lehi Roller Mills (with wide open fields around it); American Fork, including the American Fork Presbyterian Church; Pleasant Grove and South Utah Valley. Motion pictures can offer Utah residents a fresh and new way to experience locales they think they know. Butch Cassidy & Sundance Kid (1969) shows Utah's Virgin River, which stood in for the Hole-in-Wall hideout (Northern Wyoming).
Minute: 14:12 – 14:58 D'Arc describes how readers have planned vacations around reading his book, picking out regions, watching the films discussed, going to the locations, all listed in the back of When Hollywood Came to Utah.
Minute: 15:00 – 16:30 D'Arc listed popular film locations including in and around the national and state parks including CanyonLands and Arches; locations around Moab including Dead Horse Point; locales on Scenic Highway 128; areas around Kanab and the Paria River; Monument Valley; Utah's West Desert towards Wendover; the Salt Flats (where Pirates of the Caribbean was in-part filmed) and the extreme west next to Nevada, near Garrison, where the early western Covered Wagon (1923) was filmed. There is virtually no region in Utah not used by filmmakers.
Minute: 16:30 – 18:00 When Hollywood Came to Utah's 3rd edition starts with the 1913 silent film One Hundred Years of Mormonism and concludes with the 2018 TV series Yellowstone [As of 2020 Yellowstone was no longer filmed in Utah. In 2020 D'Arc wrote a Salt Lake Tribune op-ed about the production's three seasons in Utah, and how Utah lost a grand economic opportunity – see James V. D'Arc: Is it sunset for movie production in Utah?]. D'Arc offers the quote "The postcards Utah sends around the world are movies".
Minute: 18:00 – 19:23 The 3rd edition is dedicated to Jim's wife Pat, who passed away in the early 2000s. The book also reflects the personal story of Jim D'Arc, who is Utah's premier film historian.
---
Bio: Dr. James V. D'Arc: While in his mid-20s as a BYU undergraduate, D'Arc convinced the BYU Library to let him document America's film industry; not just films about Utah or Mormonism, but the entire film industry, circa 1910-2000. Everything that documented the "culture making" and "culture reflecting" industry. D'Arc gathered original motion pictures, music scores, film scripts, art work and storyboards, personal manuscript related collections, photography, even a couple of Oscars–the award statuettes from the Academy of Motion Picture Arts & Science. Beginning as a department secretary, then as the Arts & Communication archivist, D'Arc worked on advanced degrees, became an adjunct professor in the College of Arts & Communications, founded and directed a film music label, and nudged the university into building a two hundred seat theater for screening original 16mm and 30mm films. At his retirement, D'Arc left arguably the largest, most historically significant collection of its kind in the interior Western US, valued in the tens of millions of dollars, and contributed appreciably to the classic movies phenomenon that has exploded during the last thirty years.
James V. D'Arc (2019), Courtesy of The Desert News
---
Additional Resources & Readings: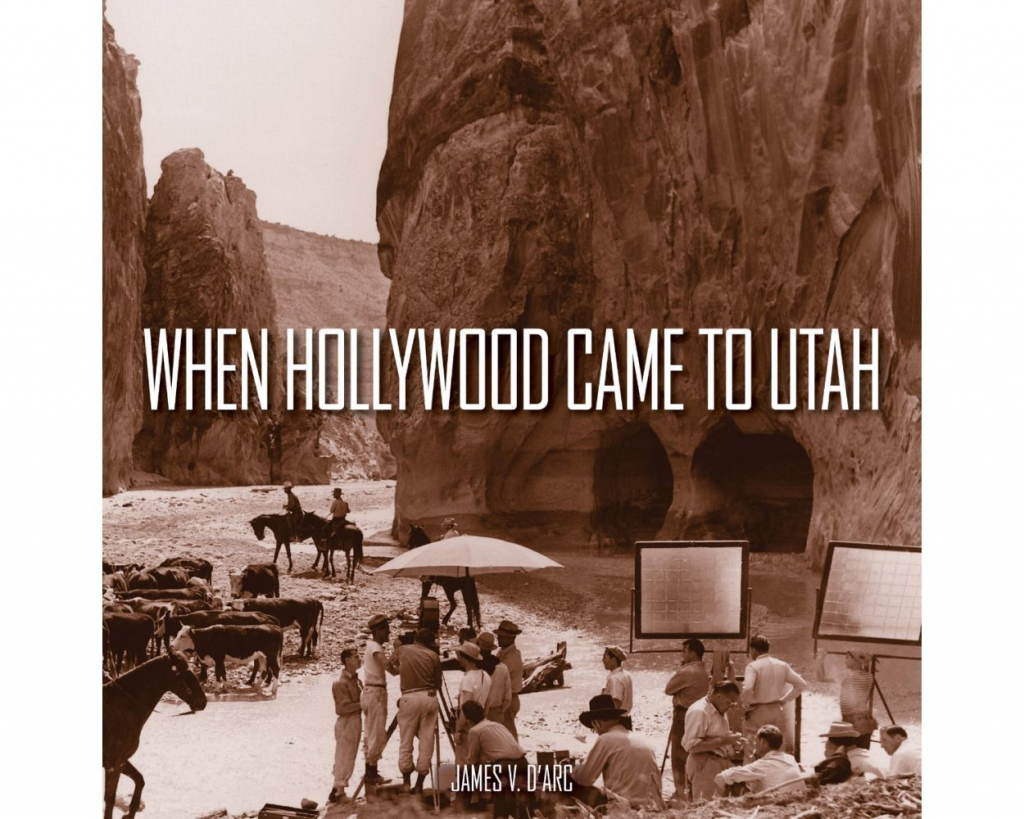 To read about or purchase a copy of When Hollywood Came to Utah (3rd Edition, 2019) you may go to the publisher's site Gibbs Smith Publishers or take this ISBN number:1423652800 and high tail-it to your local independent bookseller, and buy a copy there.
Maps and GIS story maps of Utah film sites (Produced by the Utah Division of State History)
BYU's L. Tom Perry Special Collections related to the American film industry:
Utah Humanities
Utah Stories from the Beehive Archives, Hollywood Puts Utah to Work
---
---
Do you have a question or comment, or a proposed guest for "Speak Your Piece?" Write us at "ask a historian" – askahistorian@utah.gov