Date: September 20, 2021 (Season 3, Episode 11; 49:26 minutes long). Click here for the BuzzSprout version of this Speak Your Piece episode. The above image is a screenshot of USU's spatially layered interactive map of Salt Lake City which demonstrates the overlap between pollution hotspots, Latinx Populations and mid-century mortgage redlining boundaries. Are you interested in other episodes of Speak Your Piece? Click here for more episodes.
Podcast Content:
Former Utah State University (USU) student Emma Jones and USU Assistant Professor of Environment and Society Dr. Mariya Shcheglovitova, shares the history and science related to the Home Owners' Loan Corporation's (HOLC) "redlining" of Salt Lake City; and their investigations of spatial distribution of environmental hazards contained in the city's original west side (Pioneer Park neighborhood), the railroad and freeway corridors and in expanded west side communities (Poplar Grove, West Pointe, Rose Park, Glendale, South Salt Lake, etc.), where most of Salt Lake City's communities of color reside.
Podcast Episode:
This podcast is all about how examining the past (history) along with geographical and public health data (science) can help a community like Salt Lake City see evidence concerning contemporary health and social problems, how such evidence can play a part in solving these problems, and point municipal and community leaders towards better city and development practices.
"Scholars have found that race is the most significant predictor of environmental pollution exposure…Crowder and Downey (2010) [and they have] found that Black and Latinx households experience higher levels of proximate industrial pollution compared to White households." This is an excerpt from the capstone project written by Emma Jones. Jones and Shcheglovitova anticipate their research to be used in further investigations regarding spatial patterns and terrestrial pollution in Salt Lake City. Their research connects the study of spatial distribution of terrestrial pollution to both historic and present-day planning practices which they believe perpetuate housing segregation and disinvestment in communities of color.
Bottom line: Jones and Shcheglovitova documents the existence of environmental racism in SLC. Their identification of spatial patterns led them to create an interactive map accessible in Salt Lake West Side Stories — post 35 (see within a link to Jones' complete paper).
Topics Discussed in Time:
Minute: 00:00 – 05:50 Introduction: Host Brad Westwood introduces Utah State University assistant professor of geography Mariya Shcheglovitova, and former USU undergraduate honor student Emma Jones. He also describes the public history series Salt Lake West Side Stories. Catherine Aviles was also a supporting author to this SLWSS post.
This episode will discuss the environmental legacy caused by redlining housing segregation on the west side which includes Salt Lake's Pioneer Park District and the I-15 corridor. Shcheglovitova and Jones are also authors for Salt Lake West Side Stories post 35: "Redlining, Housing Segregation and Environmental Pollution in the Pioneer Park Neighborhood (and Beyond)."
Minute: 05:50 – 09:10 Emma Jones reveals key findings from this research. Both Mariya and Emma conducted a density analysis for a variety of environmental and terrestrial pollution sources in Salt Lake. This specific project does not include facilities that produce air pollution but instead focuses on pollution buried within Utah's landscapes.
The data revealed a cluster of pollution hotspots predominantly in the west side of Salt Lake. These neighborhoods are composed of historic and present immigrant communities and considered a base camp for other immigrants who spread out across the Intermountain West. This research was possible thanks to the Utah GIS Data Repository.
Minute 9:10 – 19:18 Shcheglovitova and Jones inform audiences about the history of the Home Owners Loan Corporation (HOLC) and its connection to practices that caused inequities in the 1940s housing market for Salt Lake City and Ogden. Maps created by the HOLC show grades assigned to areas of each city; praisers would note not only the sale history of the neighborhood but also the racial demographic and ethnic composition in order to determine the economic value. When digitized HOLC maps are layered with the density analysis maps, a correlation between pollution hotspots and the HOLC maps is evident.
Minute 19:18 – 26:03 The concept of redlining and its detrimental effects are explained in this segment.
Minute 26:03 – 28:55 Shcheglovitova and Jones explain the data used in their study. Their data includes various terrestrial pollution sources that were then combined into one interactive map. However, their research does not include the impact of these pollution sites within the surrounding neighborhoods.
Minute 30:20 – 40:34 This specific research adds to the conversation of environmental racism within the state of Utah. Shcheglovitova and Jones published this work in the hopes of making this information and data not only accessible but also be part of the conversation when it comes to city planning and legislation.
Minute 40:34 – 48:15 By making data visual analysis publicly available and accessible to individuals that might not necessarily be scholars, it allows for academics to not be the only ones in control of the Geo-Spatial narratives and therefore empowering communities that are experiencing environmental racism.
---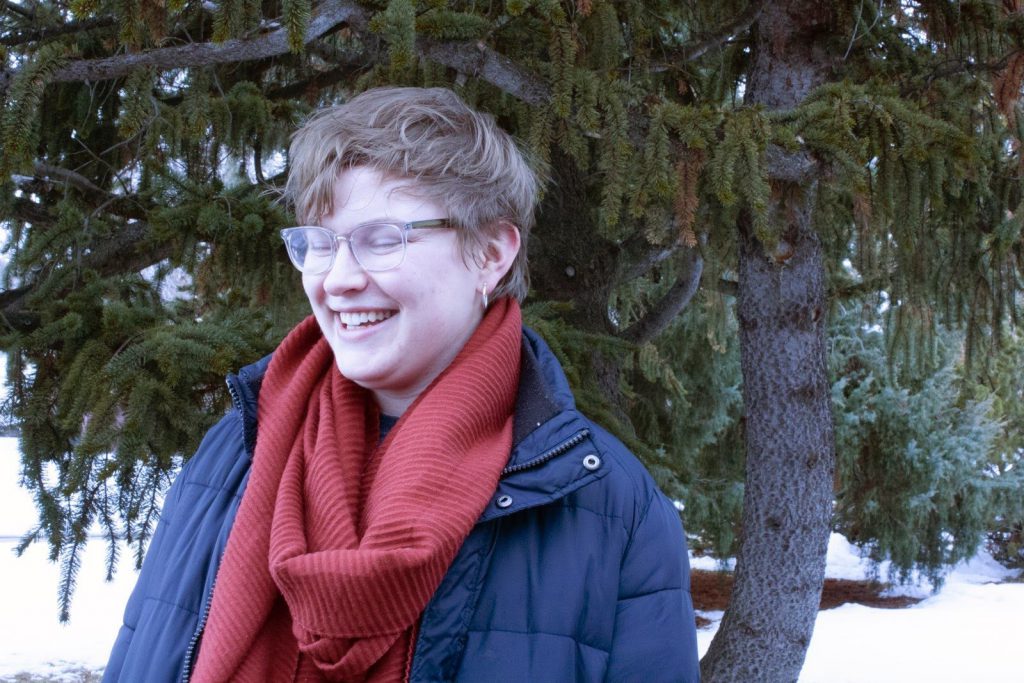 Bio: Emma Nathel Jones has a Bachelors of Science in Conservation and Restoration Ecology with an emphasis in GIS and a minor in Landscape Architecture. During their time at Utah State they worked on a variety of undergraduate research projects concerning sustainable energy development and sustainable agriculture as a part of the Undergraduate Research Fellowship. They are currently pursuing a Masters in City and Metropolitan Planning at the University of Utah.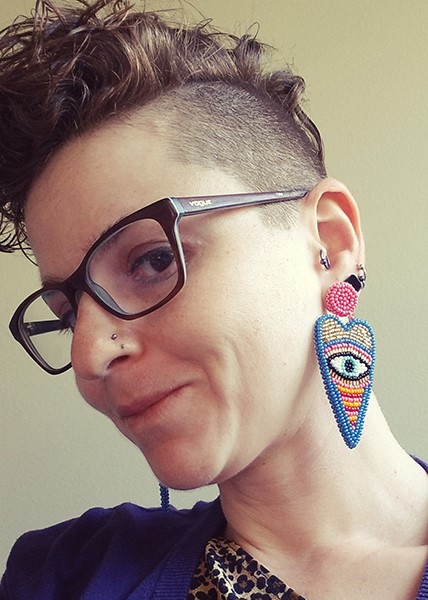 Bio: Dr. Mariya Shcheglovitova is a human geographer with interests that span environmental and social justice, urban political ecology, cultural geography, and environmental history. She completed her PhD at the University of Maryland, Baltimore County where she worked on a project investigating present-day and historic intersections of street tree planting programs, waste management, and housing segregation. Her current position is in the Department of Environment and Society at Utah State University where she continues to explore the environmental and social justice implications of historic and contemporary policies that aim to manage land, bodies, and resources.
---
Additional Resources and Readings:
Do you have a question or comment, or a proposed guest for "Speak Your Piece?" Write us at "ask a historian" – askahistorian@utah.gov