Stripes of sky blue and sunflower yellow, representing Ukraine's abundant wheat fields, flooded social media during the last days of February.
Those iconic stripes were also planted across the world and close to home, such as on a billboard in Lehi or the lighted tower of downtown Salt Lake City's Walker Building.
Or on Monday, Feb. 28, when the Utah State Capitol was lit in blue and yellow after a rally of support for the local Ukrainian community joined by Utah Gov. Spencer J. Cox and Lt. Gov. Deidre M. Henderson. Earlier, Gov. Cox issued an executive order calling for removal of Russian-produced and branded products from Utah state liquor stores. (View the KUTV report on the Utah State Capitol rally here.)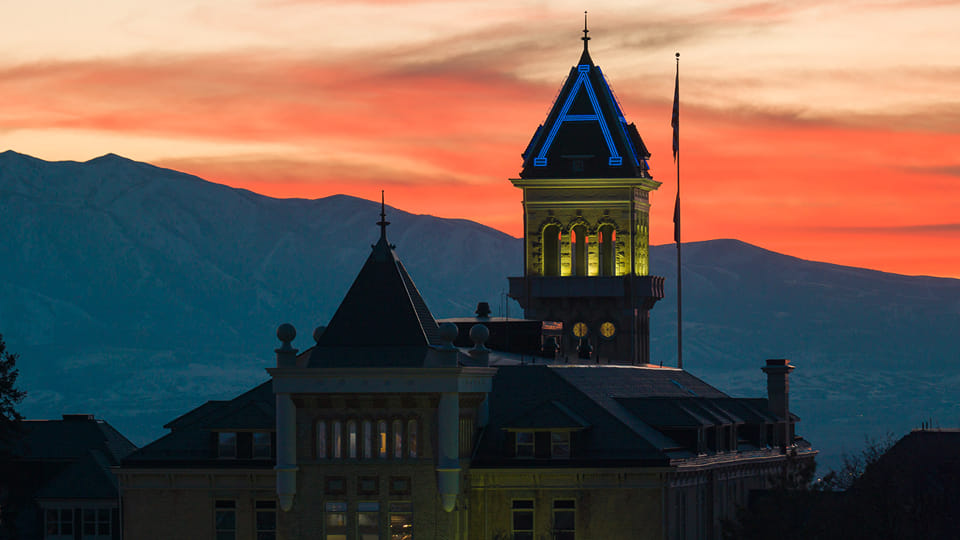 Beyond the geopolitical implications, how the distinctive Ukrainian stripes have become quickly recognizable is a real-time demonstration of what vexillologists say are principles of good flag design.
Keep a flag design simple enough that people can draw the flag from memory. Utilize meaningful symbolism and just two or three basic colors, while avoiding lettering or seals. And above all, make the design distinctive.
Distinctive enough, that is, to be seen around the world.
Along with the Governor and Lieutenant Governor, the Utah Department of Cultural & Community Engagement supports Utah's Ukrainian community and all those whose lives are threatened by war.
— Ellen Fagg Weist