By Renée Leta
This month, Utah Gov. Spencer J. Cox declared November 2023 as Native American Heritage Month and November 3, 2023 as Indigenous Day. The declaration pays tribute to the Tribes' rich ancestry and traditions, and calls for the advancement of Native American culture and opportunities.
The state's celebration draws on a 30-year-old national tradition. In 1990, U.S. President George H. W. Bush first signed a joint resolution designating the holiday, and since then similar proclamations have been issued across the country.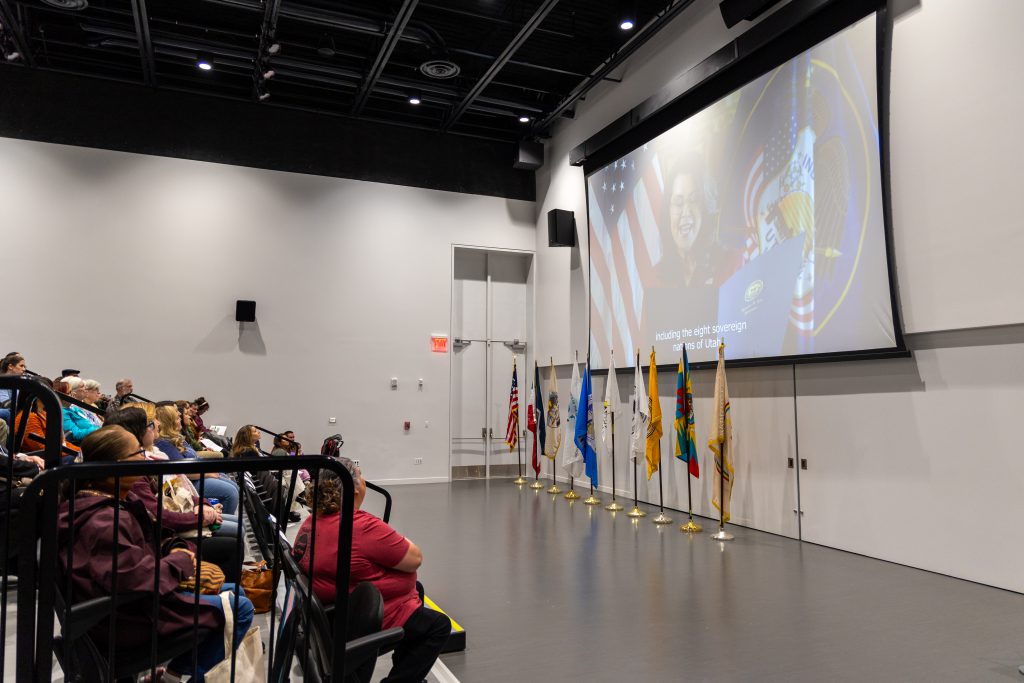 Utah has always been home to numerous indigenous peoples, including the state's eight sovereign nations, with special acknowledgement to the Ute Indian Tribe of the Uintah and Ouray Reservation and Ute Mountain Ute Tribe, who bequeathed the Ute name to the state.
The Utah Division of Indian Affairs and its partners, including the Utah Film Center, University of Utah's American Indian Resource Center, Utah State University, and the Weber County Library System, are promoting events celebrating Native culture throughout the state.
The Utah Division of Arts & Museums, a partner in November's celebrations, has developed a year-round partnership with the Center for the Improvement of Teacher Education and Schooling in the McKay School of Education at Brigham Young University. Through the BYU ARTS Partnership, the voices and expertise of Utah's Native American Tribes are used to develop arts-rich lesson plans and resources.
The program is founded on asking Tribal leaders the question: "What would you like students of Utah to know about you?" It aims to help train elementary school teachers to teach with accuracy and authenticity. "BYU and Arts & Museum collaboration is unique in the country," says Jean Tokuda Irwin, the division's arts education program manager. "Few, if any, state arts organizations work with Tribes to create art and other curriculum."
The activities of Native American Heritage Month, as well as year-round programming with input and leadership from Utah's rich multicultural partners, helps to build community bridges, while contributing to the states' continuing economic vitality and prosperity.
Learn more about Utah's eight Tribal nations here.
Learn more about the BYU Arts Partnership, and view lessons developed with Utah Tribes here.