By Renée Leta
The Rose Park Community Garden is now home to a new mural of eight of Rose Park's influential women. The mural honors Bobby Florez, Cristina Caputo, Maria Cardenas, Nettie Gregory, Cencira Te'o, Karina Lufo-Villalba, and Sylvia Abalos. 
"With this mural, we're focusing on highlighting women from communities who are not usually in the history books, because we think that's really important to help restore them to the narrative and help their voices shine," said Katherine Kitterman, who leads the state's Women's History Initiative.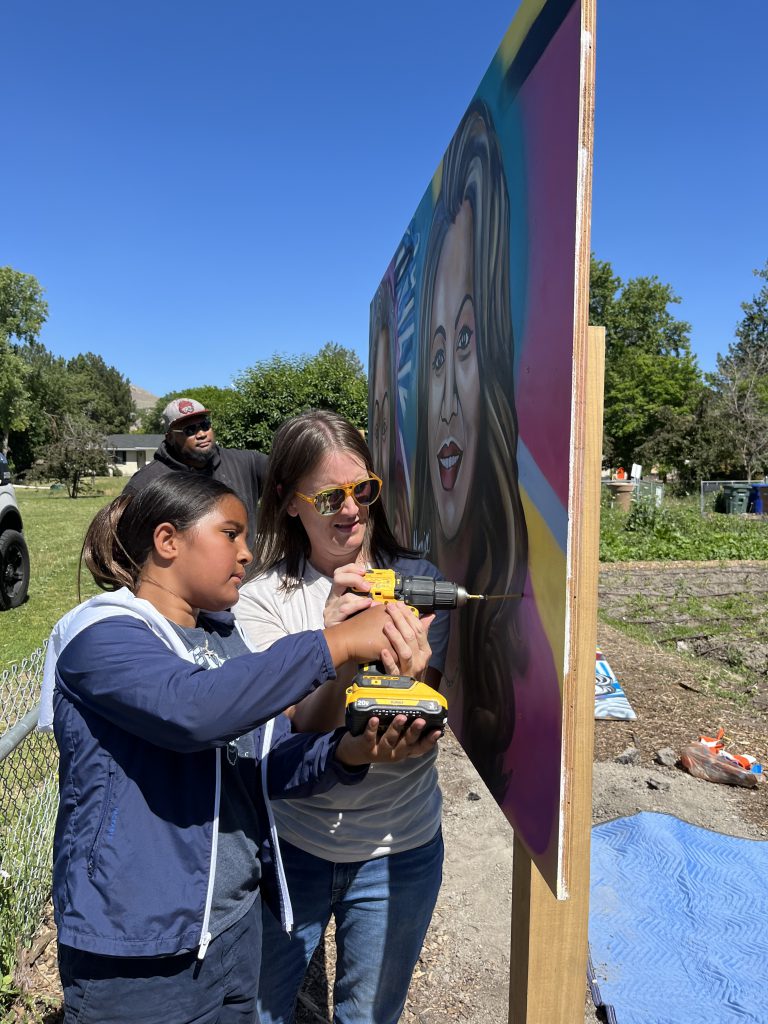 The public artwork was commissioned by Better Days, a Utah nonprofit focused on women's history, with financial support from the Utah Historical Society and the Utah Division of Arts & Museums. the mural reminds viewers of the women who continue to shape Salt Lake City's westside.
Four of the women are actively involved in civic and community projects.
Cencira Te'p
Karina Lugo-Villalba
Maria Garciaz
Sylvia Abalos
Four of the women are deceased, but have left a legacy in the Rose Park community.
Bobby Florez (1922-2010) served as Utah's first Latina legislator in the Utah State Legislature.
Cristina Caputo (1888-1979) was an Italian immigrant whose family owned and ran Caputo's grocery.
Maria Cardenas (1924-2002) was a pioneering Latina entrepreneur and owner of Red Iguana.
Nettie Gregory (1890-1964) advocated for young Black Americans.
Better Days received more than 100 community nominations suggestions women who should be represented on the murals. The eight women selected were painted by Bill Louis, an artist and former Rose Park resident.