Artists and arts groups reinvent themselves as the economy stutters to reopen
By Ellen Fagg Weist
A musician performing on your sidewalk. Artists posting new works in their yards and radio DJs recording their shows at home, bird sounds included. Audiences and artists connected via computer screens.
This is the state of Utah arts in 2020.
This season, musicians, artists and nonprofit leaders embraced reinvention — the creative COVID-19 Pivot — as they faced the massive economic rupture, caused by cancellations and closures that are expected to stretch into next year.
"We had to write a new playbook using the best information we had available at the time," says Sheryl Gillian, executive director of the Holladay Arts Council. She was talking about restructuring a summer concert series, but she could have been talking about what it means to present art in a pandemic.
Some arts leaders say they've been reinspired to shift programming that better serves their nonprofit mission. Others are recharging by reaching audiences beyond their physical walls. Yet even as we take the pulse of Utah's creative community, the stories of local artists are still being written.
---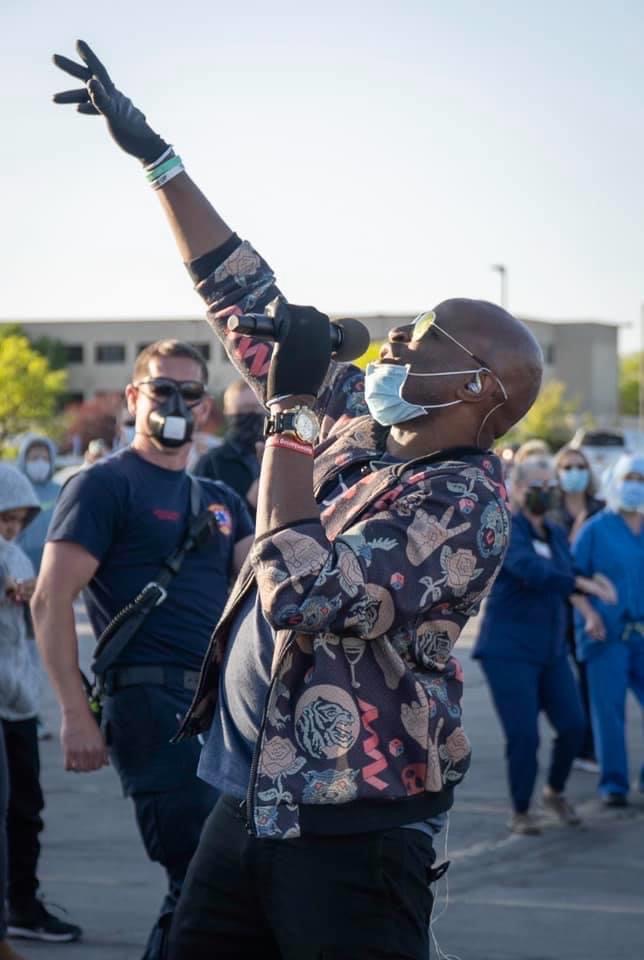 ALEX BOYÉ
In one day in mid-March, as the economy quickly closed down, singer Alex Boyé learned just as quickly his upcoming concerts had been canceled. The cancellations added up to more than $100,000 in income.
His first thought: How can I support my family now? His second thought: How can I help my community?
The British-American singer's answer: performing Curbside Quarantine concerts.
Boyé, who lives in Sandy, invites nominations of individuals, families or essential workers for intimate concerts. He brings a portable sound system and performs a short concert 6 feet away from a small audience, singing motivational, Africanized pop songs, including his popular YouTube hit "Lemonade."
By early September, Boyé had performed 50 quarantine concerts in nontraditional Utah and Idaho venues, including more than a dozen hospitals and nursing homes, as well as fire and police stations.
"Some of the most fulfilling musical experiences I've ever had in my life," says the former European boy band singer and former featured soloist of the LDS Church's Tabernacle Choir at Temple Square. "It's just been amazing, the financial side has been taken care of" through donations.
The singer performed one concert on a doorstep while a man and his family listened through an open window. The man died of the coronavirus the next day. "This was the best thing you gave our family," his loved ones told the singer.
When performing a large show in a hospital parking lot, he was moved by seeing the deep red grooves in healthcare workers' faces left behind by their masks and shields. He, too, has learned how to work in a mask. "You've got to take a lot of deep breaths," Boyé says.
Quarantine concerts can be exhausting — in the best possible way, the singer says. "It feels like I'm ministering through music," he says, using The Church of Jesus Christ of Latter-day Saints' term for community caretaking.
"I'm busier now then I was before COVID," says Boyé, adding that his attitude toward music has changed. Now he thinks of performing as a service for first responders and neighbors, and that approach is boosting his own mental health.
View: youtube.com/channel/UCCdZ3uBYxb_wt85dvvt2kvQ
Facebook: https://www.facebook.com/alexboyereal/
MORE: For ongoing stories of COVID-19 pivots, sign up for the Utah Department of Heritage & Arts email here: https://signup.e2ma.net/signup/1897520/1801533/#
---