Gritos — emotion-filled yells – punctuated the lively music echoing off the marble walls of the Utah Capitol Rotunda.
More than 400 people attended Sones de Mariachi en Utah on Aug 30, the state's first-ever competition and exhibition showcasing the popular Mexican folk music. Attendees filled seats and gathered on the Capitol stairs and balconies, the turnout representing the vibrancy of the state's Latino and Hispanic population.
Four Utah mariachi groups were spotlighted in the main competition, with two youth groups performing in the exhibition category. The festival served as a kickoff to Hispanic Heritage Month, which begins on Sept. 15.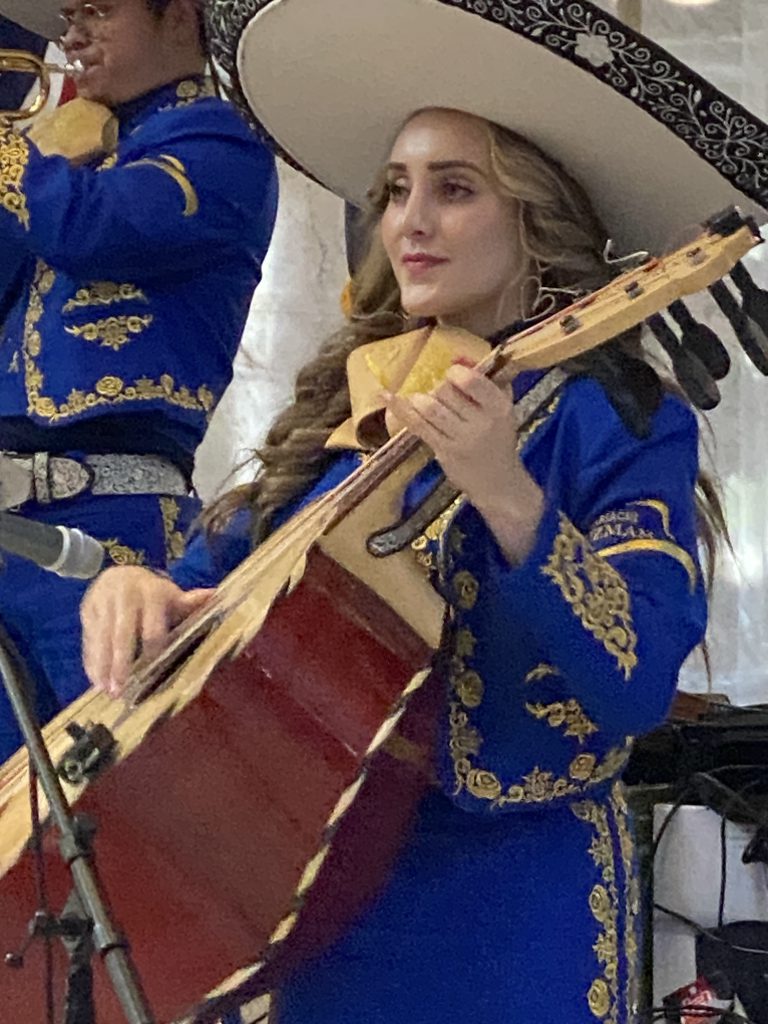 Utah Consul Eduardo Baca Cuenca welcomed attendees, including his wife and son, as well as all who were seeking familiar sounds or new cultural experiences. He thanked the musicians who are keeping the traditional music alive in the state. Mike Mower, a senior advisor to Utah Gov. Spencer Cox, enthusiastically affirmed the contributions of Utah's Latino and Hispanic population to the state.
The Mexican Consulate organized the event, along with the Utah Division of Multicultural Affairs, and community partners such as the Utah Division of Arts & Museums and the Mexican Latino Institute of Utah.
The event was inspired by a Sundance Film Festival screening of "Going Varsity in Mariachi," a documentary featuring a competitive high school mariachi group in Texas, attended by Gov. Cox and the MCA staff, said Claudia Loayza, planning policy and engagement coordinator for the Multicultural division.
The performers included: Mariachi Guzmán, who earned first-place honors; Karlysue y Trio los Charros, who received second place; Mariachi Fuego, awarded third place; and Mariachi Mexico in Utah, honorable mention. Youth groups who performed in the exhibition category included Mariachi Juvenil Aguilas de la Esperanza and Academic Mis Raíces.
The enthusiasm generated by the mariachi competition marks what organizers hope will be more events beginning that amplify the strength of musical traditions and cultural sharing in Utah.
________________________________
Visit the Division of Multicultural Affairs website for information about Latino and Hispanic Heritage Month in Utah.
Follow the Mexican Consulate in Salt Lake City for more cultural events.
Read the news coverage:
KSL's Sydnee Gonzalez: "Music permeates Capitol for Utah's first statewide mariachi competition"
KUER's Martha Harris: "PHOTOS: Here's what we saw at Utah's first statewide mariachi competition"
Telemundo's coverage: "Primer concurso de mariachis en Utah"
KRCL's Lara Jones: Live music from Karlysue y Trio Los Charros, a preview of Utah's first mariachi contest, and an interview with Mexican Consul Eduardo Baca Cuenca on KRCL's RadioACTive.