Date: August 29, 2022 (Season 5, Episode 1: 53 minutes & 56 seconds long). Click here for the BuzzSprout version of this Speak Your Piece episode. Are you interested in other episodes of Speak Your Piece? Click here. The above photo is of a circa 1970s high school graduate group at Brigham City's Intermountain Indian School (1950-1984). Photo courtesy of the Utah State Historical Society. The co-producers of this special series are James Toledo (Diné), Chelsey Zamir and Brad Westwood, with sound engineering and post-production work from Stephen Morris (Studio Underground) and Jason Powers (Utah State Library Recording Studio).
The opinions shared in this podcast episode reflect the historical research of the guests and not the official views of the state of Utah.
---
---
Content Advisory: This SYP series is about Utah's Native American boarding school era, which spanned from the mid-1800s to approximately 1980s, when Native American children (ages 5 to 18+) were removed, then later encouraged, to leave their families and communities, in order to receive a 1-7 and later K-12 education. This history can be emotionally challenging for any listeners but even more so for those who experienced it, either first-hand or through multi-generational impact. If you or someone you know needs to talk to someone regarding the traumatic effects related to this history, contact the 988 Suicide & Crisis Lifeline for Native Americans and Alaska Natives at 1-800-985-5990.
This Speak Your Piece episode is the introduction to a five-part series. Western and Native American Historian Farina King takes questions from co-producers James Toledo and Brad Westwood, offering a basic national, then an Intermountain West story, about the Indian boarding school era. The interview offers numerous revealing and unexpected insights, as both King's and Toledo's parents and grandparents were survivors and/or participants in these schools; or the foster-parent and school program known as "the Indian Student Placement Program (ISPP)," which involved tens of thousands of Native American children across the Intermountain West, from 1947 to 2000, in a program offered by The Church of Jesus Christ of Latter-day Saints (hereafter LDS Church).
As with most history, this is a complex story that cannot be generalized in one or two paragraphs. The SYP series is not an all-inclusive telling; rather it is an initial public conversation and historical inquiry. Further historical studies across Utah are needed. The Department of the Interior's Federal Indian Boarding School Initiative has preliminarily identified seven Utah Indian boarding or day schools so far (as of 2022); others might be discovered as researchers bring this historical topic into focus.
Caption: Map of Western United States, 1873 showing religious denominations in charge of Indian Reservations after the Civil War including Indian children's education. Photograph courtesy of the Utah Division of State History.
The Indian Boarding School Era in the Intermountain West had governmental and religious participants; including federally, the War Department and the Bureau of Indian Affairs (BIA); also, religious denominations including the Presbyterians, Methodists, Unitarians, Episcopalians, and Baptists, funded by both federal and church missionary dollars. The LDS Church became heavily involved in Indian education during the second half of the twentieth century. So did state governments and local school districts, along with the BIA-managed reservation boarding and day schools, offering students dormitory housing and public-school opportunities in towns near Indian reservations.
The Intermountain Indian School (funded via the BIA), initially established for K-12 children from the Navajo Nation, along with the previously mentioned LDS Church-sponsored Indian Placement Program, both played prominently during the last fifty years (1950-1984 and late 1940s to 2000, respectively). Today there are still Native American boarding schools, and reservation day schools, but they are locally directed by tribal governments with BIA and U.S. Department of Education funding. Finally, a majority of Native American and/or Indigenous children today attend schools far beyond their respective reservations, scattered throughout the lower 48 states, Alaska, and Hawaii.
While the driving forces behind boarding schools in the West were somewhat different than those in the Eastern U.S., their net effects were similar. This history opens up discussions regarding an indisputable colonizing effort; that at its worst was a slow, near imperceptible effort at genocide; and at its very least, sought cultural erasure and assimilation into the white American society.
This is a complex story that offers even more complexity when those involved–or those that feel its multigenerational impact–share their stories. Most were raised between 3/4 boarding schools or foster homes and 1/4 Native home life and report overwhelming negative and traumatic effects, especially in their efforts to live in both (or, in multiple) worlds. Still, others interviewed looked back fondly and saw their experiences as positive, even beneficial. Inescapably, however, there is historical evidence of cultural trauma, which at the very least, needs to be historically understood, and publicly acknowledged. This SYP podcast series seeks to contribute to these goals. Finally, above all else, this series testifies to Native American Utahns' irrepressible stories of survival and resiliency, which we hope listeners will take note of throughout this series.
---
Part 1: Native American Boarding Schools in the Am. West & in Utah (ca. 1870s-1980s) with Dr. Farina King (Diné) – an Introduction
Part 2: American Boarding School Policies with Native American College Adviser Franci Lynne Taylor (Choctaw) (Season 5: Episode 4)
Part 3: Matthew Garrett on "Making Lamanites: Mormons, Native Americans, and the Indian Student Placement Program, 1947-2000" (Season 5: Episode 5)
Part 4: Diné Elders Rose Jakub (Diné) and Gayle Dawes (Diné) on Their Boarding School Experiences (Season 5, Episode 6)
Part 5: James Toledo on Multi-Generational Impacts from Boarding Schools and on the Need for Healing (Season 5, Episode 11) – Series Conclusion
---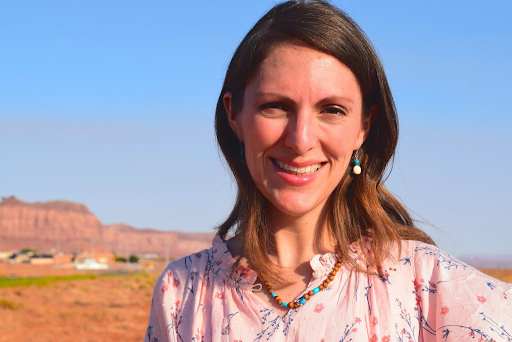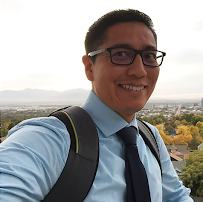 Bio: James Toledo, is a citizen of the Navajo Nation and is the program manager for the Utah Division of Indian Affairs. Toledo is co-host of the five-part Speak Your Piece podcast series on Native American boarding schools in Utah.
---
Additional Resources & Readings:
Do you have a question or comment, or a proposed guest for "Speak Your Piece?" Write us at "ask a historian" – askahistorian@utah.gov