By Laurel Cannon Alder
Additional reporting by Tracy Hansford
When movie theaters popped up on main streets across America in the early 1900s, they opened the window to the world.
Children spent Saturday mornings watching cartoons and short films, while adults caught a newsreel before the feature began. My grandparents used to host dinner parties and get dressed up before going to the movies.
A century later, many of Utah's old movie theaters had fallen into disrepair — single-screen movie houses couldn't compete with the multiscreen complexes or with Netflix, and many local movie theaters closed their doors. But miraculously, some of the gems that hold prime real estate on Utah's main streets are coming back to life.
From Bicknell to Gunnison, St. George to Logan, Vernal to Magna, historic theaters are making a comeback. The irony is that these old structures are once again becoming community gathering places, but now instead of connecting outward from a small town, the buildings invite us to step back in time. Some of them present theatrical and musical performances, others screen old movies, while in a few Utah towns, historic main-street theaters are still the place to see recent Hollywood releases.
Two of Utah's newly restored theaters are on opposite ends of the state — in Logan and St. George. Logan's Utah Theatre, on west Center Street, is a lovely renovation of an Art Deco-designed theater with aquamarine tiles and rose-colored carpets. The Utah houses a $2.5 million Mighty Wurlitzer organ, built to accompany silent film screenings, one of four pipe-and-keyboard organs with all the bells and whistles remaining in northern Utah.
Michael Ballam, professor of music at Utah State University and founding director of Utah Festival Opera and Musical Theatre, had the vision for renovating the theater, complete with the Mighty Wurlitzer. Among its other programming, the Utah offers a Monday-night film series that's worth attending.
On the other end of the state, St. George's Electric Theater has become a hive of community arts activity. The city acquired and renovated the historic theater, which now hosts performances, concerts and movie screenings, including those presented at the DocUtah International Documentary Film Festival.
The city also purchased two additional stores on Tabernacle Street, which now house a community art gallery, rehearsal space and an arts incubator.
If your travels take you to a Utah town with a historic theater, join the community effort by making time to see a movie or watch a live performance.

---
Casino Star Theatre
78 S. Main St., Gunnison
Opened: 1913, as Casino Theatre, a vaudeville auditorium and a movie house.
Renovated: Exterior restoration was completed in 2013 by the nonprofit Casino Star Theatre Foundation, which purchased the building in 2004.
Bragging rights: A local hub for first-run movies and live performances. Functioning as both a nonprofit performance hall and a for-profit movie theater allows this rural arts organization to thrive.
Website: casinostartheatre.com
---
Vernal Theatre Live!
40 E. Main St., Vernal
Opened: 1947.
Renovated: 2017, by Nashelle Jackson.
Bragging rights: After showing movies for many years, Vernal Theatre Live! now offers a six-show season of musical theater performances, September through April. The theater was named the Community Revitalizing Business of the Year by the Small Business Administration in 2018.
Website: vernaltheatre.com.
---
Peery's Egyptian Theater
2415 Washington Blvd., Ogden
Opened: 1924.
Renovated: 1997, as part of the Ogden Eccles Conference Center.
Bragging rights: An example of the Egyptian-style movie palaces built across America in the 1920s, it features "atmospheric lighting" that mimics a setting desert sun, and boasts one of the state's four functional Wurlitzer organs. The theater hosts a performance series, musical theater productions, and film screenings.
Website: egyptiantheaterorgden.com
---
Panguitch Gem Theatre
105 N. Main St., Panguitch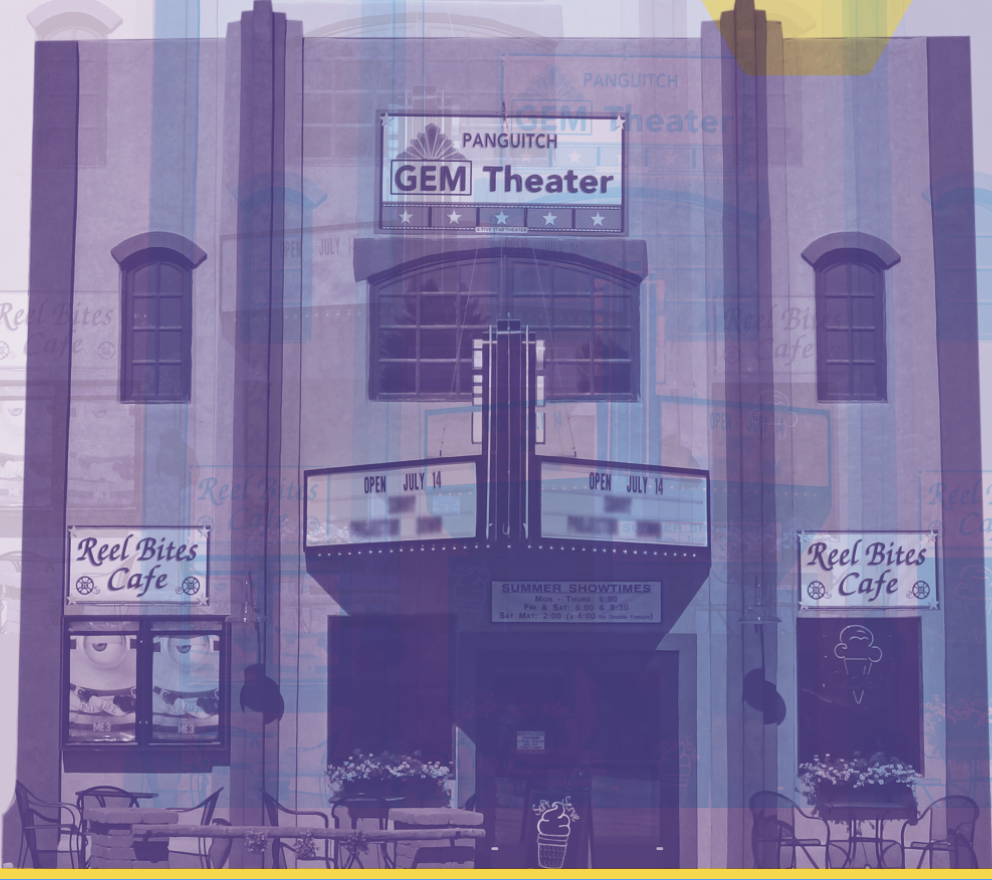 Opened: 1909.
Renovated: 2011 by Mark and Heather Childs; further renovations in 2017 by Brian and Kalynn Brill.
Bragging rights: Fires have damaged the building through the years, but a series of determined owners have kept the theater alive. The Childs family expanded the stage for live performances, and the Brills later remodeled the lobby and opened the Reel Bites Cafe.
Website: panguitchgemtheater.com
---
Bicknell Theatre
11 E. Main St., Bicknell
Opened: 1947, as the Wayne Theater
Renovated: 1994, by Nanette and James S. Anderson; further work in 2015 by Brian and Kalynn Brill.
Bragging rights: Bicknell, a town of 321, is known as "the smallest town in American with a functioning theater." The theater seats 306 and hosts the Bicknell International Film Festival (The BIFF), a celebration of B-movies.
Website: thebicknelltheater.com; thebiff.org
---
Aladdin Theatre
27 N. Main St., Parowan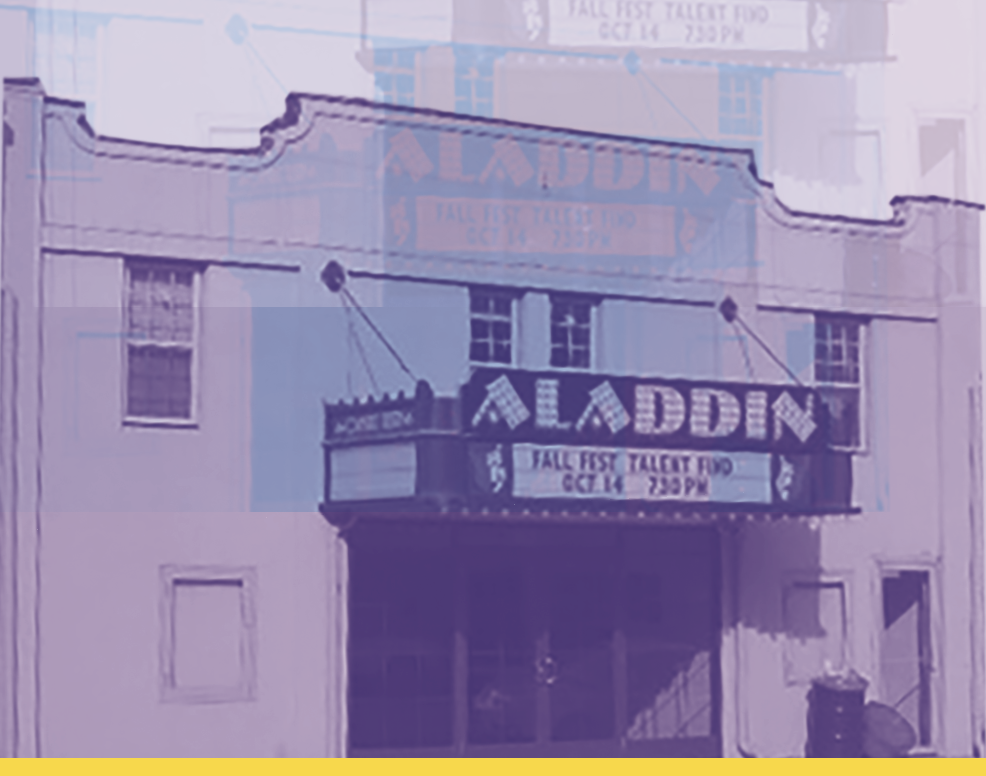 Opened: 1928
Renovated: In the 1990s by the Parowan Main Street Program and Parowan Heritage foundation.
Bragging rights: Volunteers renovated the building, which now hosts Parowan Community Theatre productions and other events showcasing local talent.
Website: parowan.org/parowan-community-theater

---
Beaver Opera House
85 E. Center St., Beaver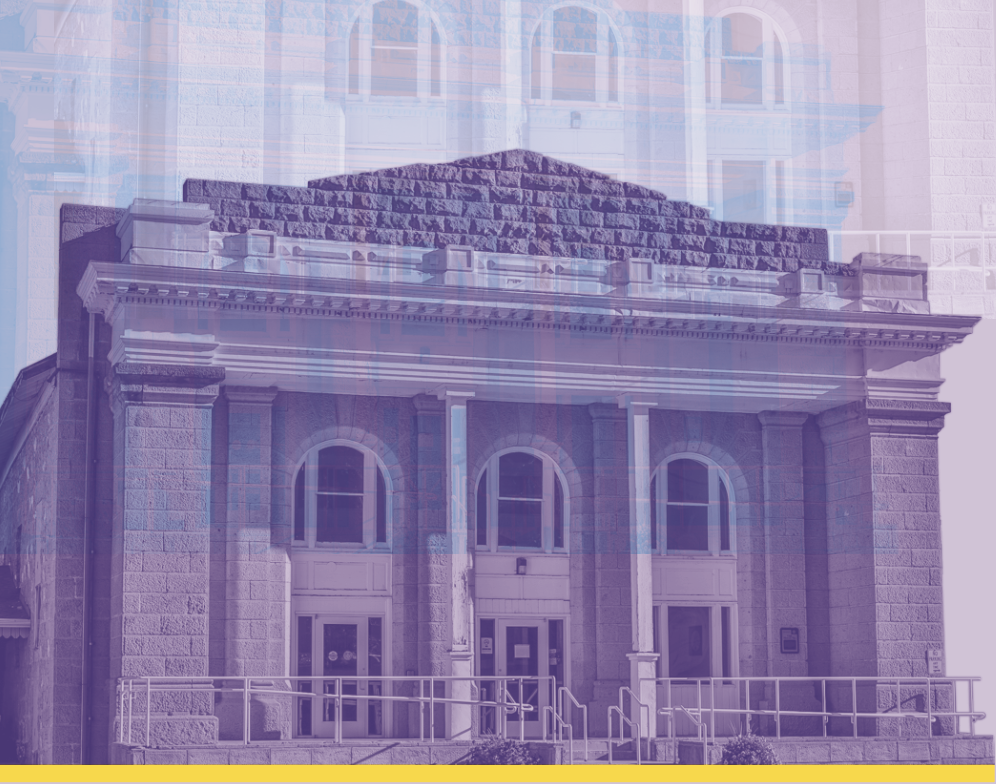 Opened: 1908.
Renovated: In the 1980s and 1991.
Bragging rights: The three-story building originally featured a dance hall on the first floor and an auditorium with seating on the second and third floors. It hosted vaudeville performances and movie screenings until 1929, when it was sold to the Utah National Guard for use as an armory. Now managed by the city, the building is the site of Beaver Civic Arts performances and family celebrations, with a senior center on the first floor.
Websites: beavercivicarts.com; /beaverutah.net/community/parks-and-buildings

---
Empress Theatre
9104 W. 2700 South, Magna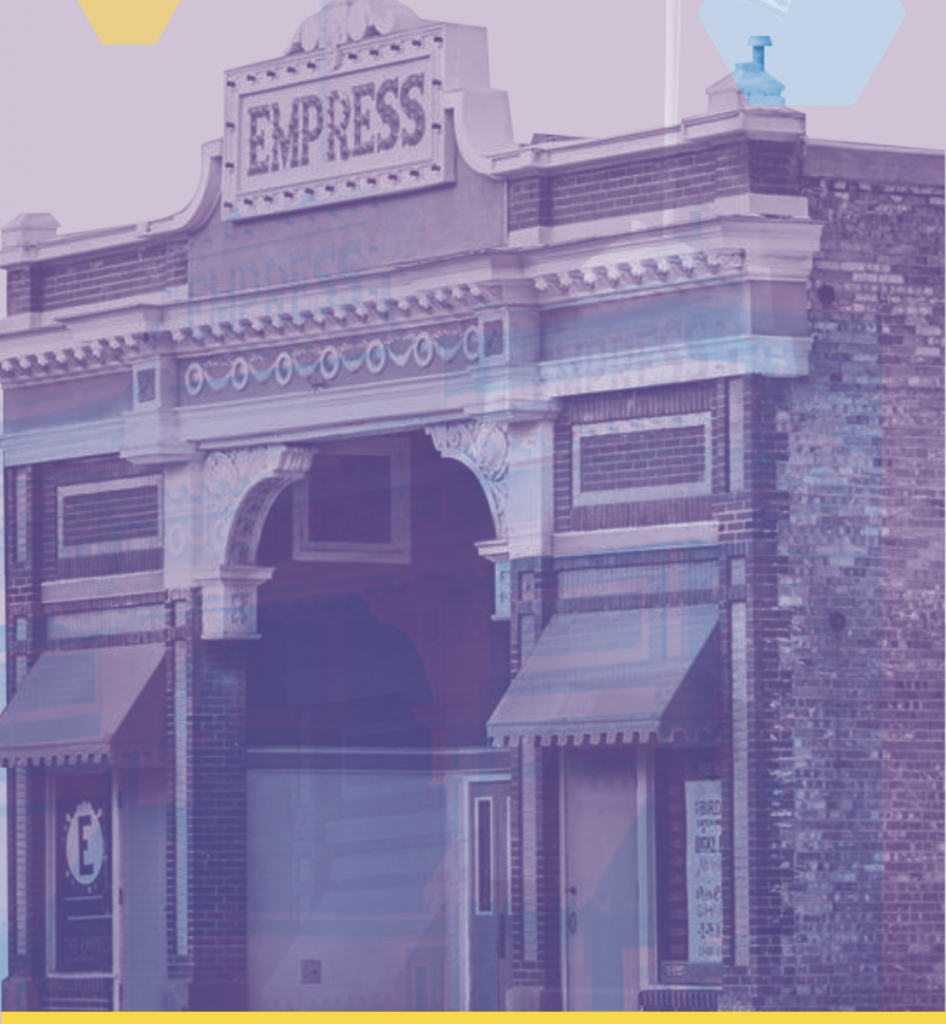 Opened: 1916 as a burlesque theater.
Renovated: In 1978 by Stephen Barker, with additional work in 1983 by Leo W. Ware and 2006 by the Oquirrh Hills Performing Arts Alliance.
Bragging rights: The building was slated for demolition until community volunteers stepped in to finish renovations and reopen the theater. With a volunteer staff, Oquirrh Hills Performing Arts produces nine shows annually and maintains the theater.
Website: empresstheatre.com

READ OUR OTHER RELATED POSTS: