Date: September 13, 2021 (Season 3, Episode 12; 77:00 minutes). Click here for the BuzzSprout version of this Speak Your Piece episode. The above photograph is an image of rare books dealer, Ken Sanders, in front of his beloved bookstore, Ken Sanders Rare Books, courtesy of the Salt Lake Tribune (Photographer Jeremy Harmon). Are you interested in other episodes of Speak Your Piece? Click here for more episodes.
Podcast Content:
No scripts, no advanced questions, just a conversation; that's what Ken Sanders wanted from this interview. With only the vaguest of expectations regarding his personal life, professional history, the used and rare book trade, Utah's 1960s – 1970s counterculture and a stint as an appraiser on the PBS TV program Antiques Roadshow (2011 to the present); this episode features the venerable, long bearded and sometimes irascible: Ken Sanders.
If you were looking for a piece of book heaven with the intention of getting lost or finding like-folk and good company, exploring Ken Sanders Rare Books (200 S & 200 E.) was the place to do such things. After twenty-five years (1997-2022) of providing a safe heaven for book lovers, Ken is now slowly moving and integrating his longtime book events and soirees into The Leonardo: Museum of Creativity and Innovation (corner of 200 E. and 500 S.). The bookstore is to be part of a campus that includes the City Library, the historic Salt Lake City & County Building, a Trax Red Line stop, and the SL County's Public Safety (Police and Fire Depts.) Museum.
Podcast Episode:
Ken Sanders is more than a bookseller; his fascination with print culture led him from comic books, to countercultural publications, to the creation of a publishing company (Dream Garden Press, est. 1980), and then into the rare book business. As a young man, he had a front seat to the birth of Utah's counterculture and environmental movements. He started by selling both commercial and underground comics, chapter books, illustrated books, and then progressed onto Western and Utah history, Mormonism, and literature. Ken is a nationally recognized bookseller, and has served for years as the chairperson of the Antiquarian Booksellers Association of America's Security Committee.
Since 1970, Sanders has also been a longtime promoter of the local arts and literature, and has hosted hundreds of book signings and art exhibitions, including the State of Utah's largest ever poetry reading through his business. Sanders was honored by the Salt Lake City Mayor's Award for Contributions to the Arts.
This free running conversation with Speak Your Piece host Brad Westwood ends with Sanders reading two poems by Wendell Berry, one entitled "Pieces of Wild Things" and the other, an untitled poem that is a stinging indictment of the hubris of humanity, the commodification of the earth, unchecked Capitalism and industrialization, and the destruction of the earth. Listeners please beware of one expletive in the reciting of the last Berry poem.
Topics Discussed in Time:
Minute: 00:00 – 05:50 Ken Sanders; book dealer, social critic, historian and friend is introduced. Sanders speaks on his early life and Salt Lake City's emerging 1960s and 1970s counterculture which started in the poorer, grittier and industrial neighborhoods of SLC's old west side (between the railroad stations). Sanders started as a comic book collector in his youth.
Minute: 05:50 – 13:25 In the early 1950s and 1960s, Salt Lake City began to experience a transformation in both its culture, townscape and buildings. Ken Sanders describes downtown during this period.
Minute: 13:25 – 22:33 Sanders discusses the beginnings of the store, Cosmic Airplane, on 9th and 9th. During this time, Salt Lake City enforced Jim Crow laws which disallowed white and black people to drink in the same bars. Salt Lake City's old west side (east of railroad tracks) was the only place where all people were able to experience counter culture and purchase "head shop" paraphernalia, counter culture books and posters. Sanders describes South Temple in the late 1960s, the area had bars such as; Ben's Railroad Exchange, and legendary Mrs. Taylor's Cafe. Both of which no longer exist.
Minute: 22:33 – 28:10 Sander's father was the owner of many historical collections which include a bottle collection and postcard collection. Postcards were an opportunity to see everyday photos and are now considered an insight to the cultural and visual history of small town and small business America. Ken Sanders has donated many of these historically rich postcards to institutions like the University of Utah Marriott Library and the Church History Department of the LDS Church.
Minute: 28:10 – 40:20 Ken Sander speaks on his personal collections and how he became involved with the PBS TV program Antiques Roadshow. Sanders has aired in the show for 15 seasons in which he shares his expertise and knowledge on Mormon and Utah history, and other book collecting subjects. In his journey with appraising and evaluating artifacts, Sanders was able to see, among other great finds, letters of photographs in relation to Bessica Raiche, the first accredited solo flight woman aviatrix in the United States.
Minute: 40:20 – 50:50 By the late 1970s, a newly wed Mormon couple had brought three books to Sanders, the third one particularly caught his attention. This third book turned out to be The Book of Commandments from 1833 which was authenticated and then sold. Sanders talks about his first published book from his publishing arm Dream Garden, and his first real business, Dream Garden Press.
Minute: 51:11 – 1:00:00 What makes a book a rare find? As a bookseller for fifty years now, Ken Sander shares what makes a book valuable and how the internet has changed the market. The way to move forward is by respecting the institutional ecology that consists of librarians, archivists and historians, and work together to help each other with large archives and collections.
Minute: 1:00:00 – 1:07:19 Sanders gives a list of book dealers to visit in the valley. Among them; Sam Weller's (Now Weller Book Works), Benchmark Books, Utah Book and Magazine on Main Street, Marissa's Bookshop and King's English Book Shop.
Minute: 1:07:19 – 01:16:55 In this last segment, Ken Sanders reads a poem from American author, poet, novelist and essayist: Wendell Berry.
---

Bio: Ken Sanders has been a books dealer since 1970. From 1975-1981 he co-owned The Cosmic Aeroplane. He founded Ken Sanders Rare Books in 1990. He has been engaged in buying, selling, appraising and publishing new and old books, photography, cartography, and documents, for over thirty-five years. Articles by Sanders have appeared in OP and Firsts Magazine. He continues to be a full-time bookseller and owner of Ken Sanders Rare Books, now relocating to The Leonardo.
---

Additional Resources & Readings:
Ken Sanders Rare Books is a family-owned antiquarian bookshop that will be leaving its current location very soon (written Jan 10, 2022). If you want to experience the "to the rafters book stacks" you better do it quickly. Sanders is relocated at The Leonardo: Museum of Creativity and Innovation.
---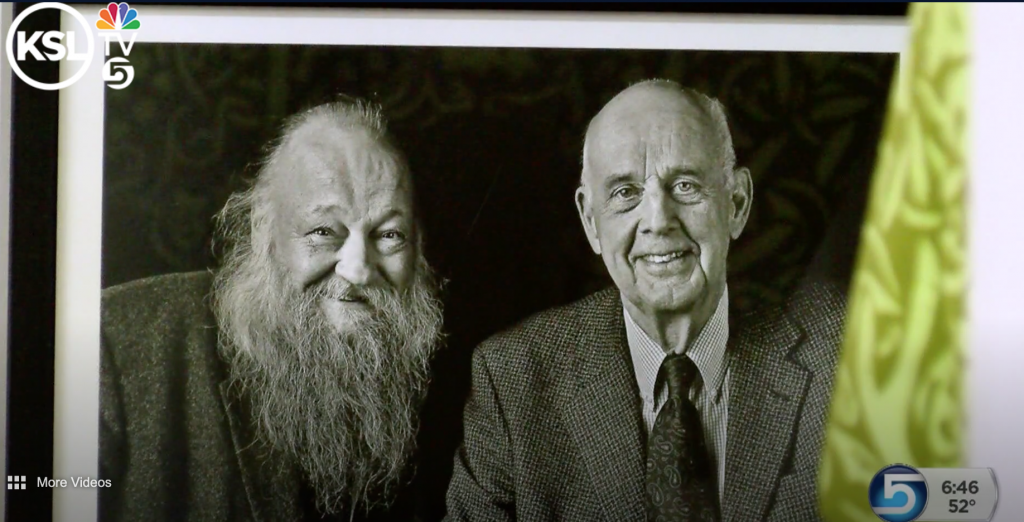 ---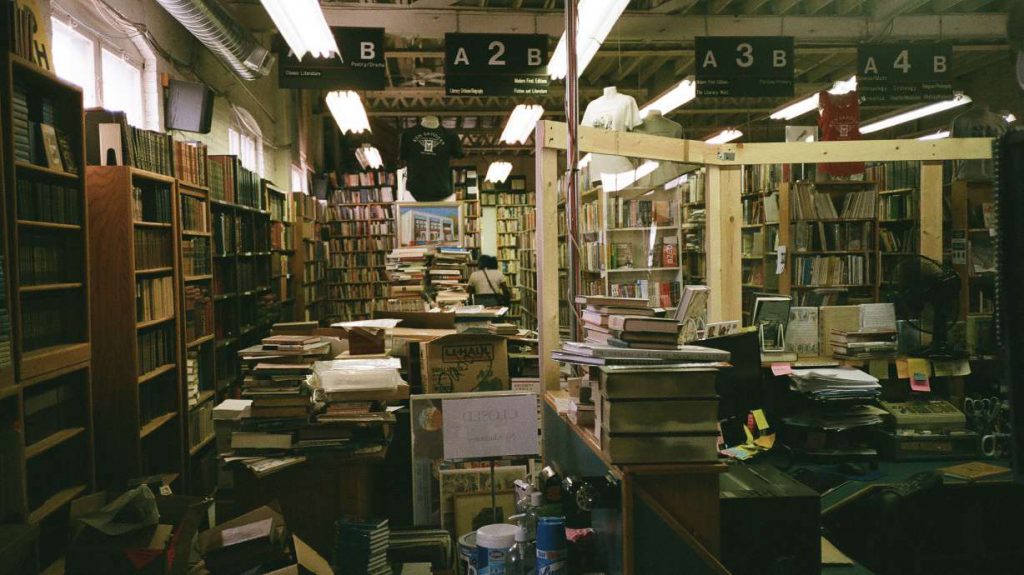 ---
Do you have a question or comment, or a proposed guest for "Speak Your Piece?" Write us at "ask a historian" – askahistorian@utah.gov