Tim Glenn, former executive director of Green River's John Wesley Powell River History Museum, was hired in January 2023 to direct the Museum of Utah.
The state history museum, to be housed in a new building being constructed to the north of the Utah State Capitol, is scheduled for opening in 2026. As construction moves forward, Glenn is working with staff from the Utah Department of Cultural & Community Engagement and the Utah Historical Society to plan exhibits for the museum. In addition to public galleries, one level of the building will offer site-built space to store and preserve Utah's vast archive of collections, now stored in five warehouses throughout the Salt Lake Valley.
Glenn, who earned undergraduate and master's degrees in history from the University of Utah, is familiar with the state's collections, thanks to his research as a student and as a museum professional.
What has been most surprising as you've worked with Collections to plan exhibits for the state's new history museum?
Something that I have really loved over the last few months has been digging into the background story behind each object, and specifically the story behind how we got some of our artifacts. Sometimes those stories are even more interesting than the object itself!
What is one of the artifacts that has made Utah's story come alive for you?
What can beat Utah's first state flag? I also love the mining safety signs that speak to the diversity of voices that were spoken in those early twentieth century mining communities. The Knights of Pythias goggles are absolutely bizarre, and I'm personally drawn to ephemera and documents that highlight the unique and diverse political activism that has happened in our state's history. But if I'm really going with my gut, I just love that we have block prints by Everett Ruess.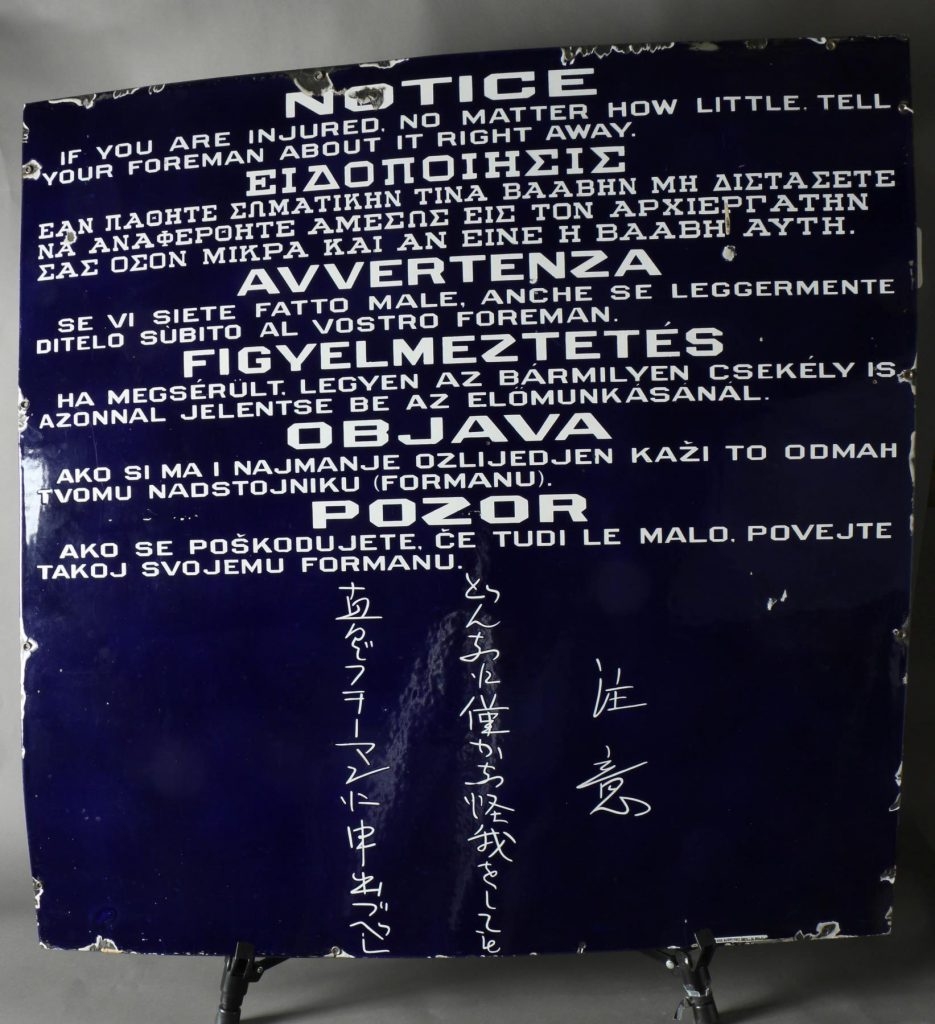 What's one example of how your team is working to make Utah's history engaging in the new museum?
We're focused on making Utah's history personal. We want people to walk in and see themselves reflected in the stories that we're telling, whether you're someone who is connected to Utah's tribes, or if you can trace your family history to early pioneers, or if you're a newcomer to Utah. We want people to find themselves on the walls of the museum. We're doing that in plenty of ways: highlighting objects first, telling relevant and meaningful stories, interactive and tactile exhibits, digital games, etc. But it all relies on telling a people-first story that individuals can connect with.
At this stage in the process, what do you want to tell Utahns about the work of planning to show off Utah's treasures?
It's not lost on us that the individual stories we are telling will help define Utah's history for students and residents for decades to come. It's a monumental responsibility, and we're not taking it lightly. Utah is a truly unique place, with absolutely incredible stories that have had an impact on both national and global history. We're creating an opportunity that has never existed in our state before, for people to come and engage with an overarching narrative about Utah's past in one place — free of charge. I think I can speak for the whole team by saying we're thrilled and honored to be working on the project.
Read more about the background of The Museum of Utah.
View videos of the construction of the North Capitol Building.