Fall 2020 | THE CREATIVE PIVOT ISSUE
---
Artists create, pandemic or protests or not. And even before Utah's theaters and museums and concert halls reopened, the creative sector was already reinventing itself. While still in the middle of everything, creators revealed how they're refocusing while finding new ways to reach audiences. Of course, the work of pivoting isn't finished — perhaps barely begun — but these stories underscore the creativity of the state's creative landscape.
---
---
STAY INSPIRED AND INFORMED
Sign up for our emails to receive digital stories right to your inbox.
---
---
As racial protests spilled into streets, MUSE asked artists of color to talk about systemic racism in Utah arts. Even the questions spotlight the problems, the panelists say.
---
---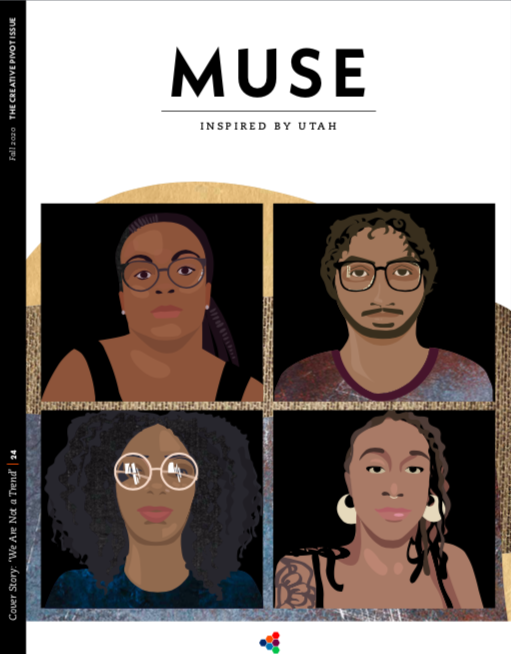 Fall 2020 |  THE COVID PIVOT
---
---
Spring 2020 |  THE VOLUNTEER ISSUE
---
---
Fall 2019 |  THE BREAKTHROUGH ISSUE
---
---
---
---
---
Editor In Chief Ellen Fagg Weist  |  Publisher Josh Loftin  |  Art Director Sarina Villareal Ehrgott
Designer Kerry Shaw  |  Designer & Staff Photographer Todd Anderson  |  Copy Editor Catherine Reese Newton
---
---
---