---
---
---
---
---
---
Heritage & Arts Divisions
---
---
---
---
---
---
The Impact of Our Work
The Division of State History works to strengthen Utah's economic health, particularly in rural areas. We make communities better places, where people feel at home and grounded in heritage. We foster individual learning, understanding, and excitement about their heritage. We provide tools and assistance to agencies and local governments to help them do their jobs more efficiently. We preserve knowledge and resources for future generations. We provides all services and information as a non-regulatory, business-friendly agency. We are State History.
---
---
---
Preserving and Sharing Utah's Past for Present and Future Generations.
---
---
In FY19, State History contributed to two significant historical commemorations: the 150th anniversary of the Transcontinental Railroad's completion and the 100th anniversary of the World War I Armistice.
Staff led over 30 tours to the Transcontinental Railroad grade to highlight the significant role that archaeology is playing in telling a 21st century story of this railroad's construction and maintenance. Partnering with the Chinese Railroad Workers' Descendants Association allowed over 250 Chinese-American and Chinese citizens to touch tangible pieces of their past and walk in the footsteps of their ancestors while celebrating their incredible achievement.
Along with the tours of the historic railroad grade, the division also curated the exhibition "Through Toil and Labor: The Forgotten History of Utah's Chinese Railroad Workers," which traveled to venues in Kane, Rich, Millard, Cache, Salt Lake, and Summit Counties and reached nearly 7,000 people.
The World War I Centennial Commission recognized the war's impact on Utahns, culminating with a Veterans Day ceremony at the Capitol. The Commission distributed 14 grants totaling over $31,000 throughout the state to encourage WWI research and monuments.
The division curated a Traveling Exhibition over two years featuring World War I Liberty Bond posters, which went to Tooele, Summit, Grand, Uintah, Salt Lake, Iron and Utah Counties and reached over 13,000 people.
In partnership with the Utah State Board of Education, State History created more than 20 lesson plans for teachers on the Transcontinental Railroad, Japanese Internment, Utah Women in WWII, and more.
The division also shared photos, maps and artifacts for displays focused on the end of World War I, Statehood Day, the completion of the Transcontinental Railroad, and Women's History Month Celebration.
---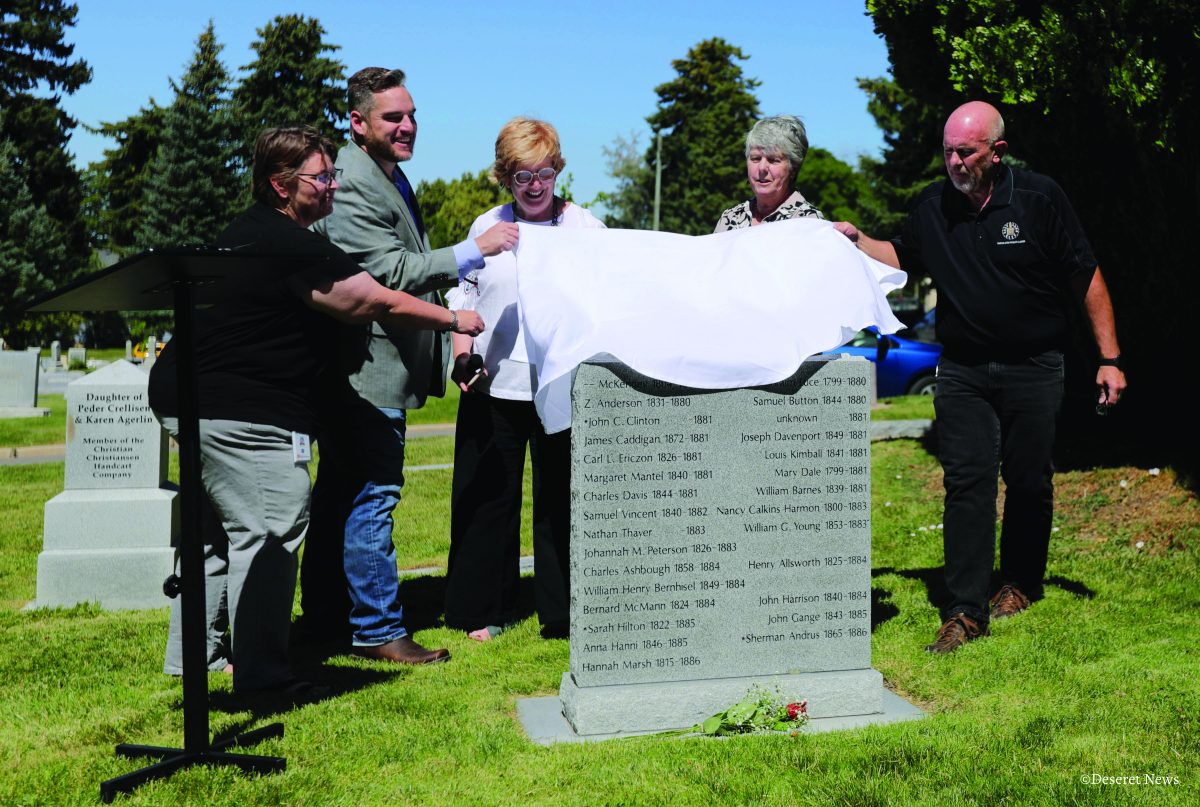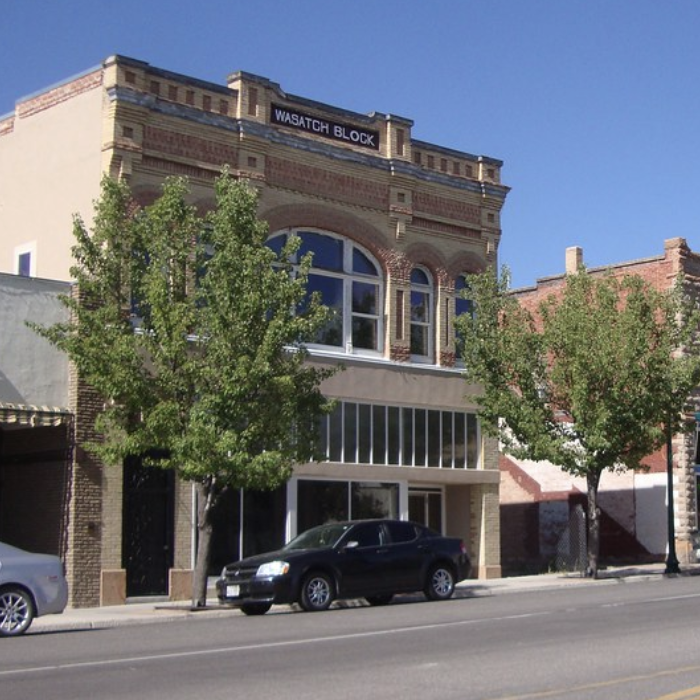 ---
Historic Grants
Awarded $165,000 in matching grants, generating more than $330,200 in historic preservation activity. While mandated to pass-through 10 percent of the division's federal budget to these communities, State History has consistently targeted 20 percent of our federal allocation. The division also approved 94 state tax credit applications, leveraging private investments of more than $6.9 million toward improving historic residential buildings.
---
Utah Historical Society
The Utah Historical Quarterly's reflections on Topaz, Wendover, World War I and the Great Salt Lake demonstrated that scholarship in the journal leads to community engagement and partnerships. The journal's reach is greater than ever, thanks to its recent presence on databases that institutions, scholars, students, and the public rely on. The division also redesigned and relaunched "Utah History To Go," one of our most-visited websites.
---
Award-Winning Exhibits
Created Utah's first fully interactive archaeological exhibit serving those with visual impairment. "Making Sense of Archaeology" rotated among communities around the state. Additionally, the Western History Association selected "Utah Drawn: An Exhibition of Rare Maps" for the 2019 Autry Public History Prize, calling it a major contribution to public history and the field of American West.
---
Utah History Day
Utah History Day reached more than 6,700 students statewide, who did their own historical research, then created exhibits, documentaries, performances, papers, and websites for competitions. The annual State Contest hosted over 500 4th- through 12th-grade students. In Washington, D.C., Orem student Madeline Christianson received the 2019 National History Day World War II Prize for her project "Ghost Army." She has been featured on C-SPAN, the Deseret News, and VALOR magazine.
---
Historic Records
Digitized over 17,000 images, including the Civilian Conservation Corps' Newsletter Collection and artifact slides collection, making them available online to the public.Proposed 20 National Register nominations of Historic Places, including: Ephraim Relief Society Granary, Kaysville City Hall, and the Park City Main Street Historic District Boundary Increase. Added 5,653 burial records to our genealogy website, which now has 689,515 records. Awarded $25,000 to rural cemeteries to put burial records online.
---
Public Archaeology
Participated in the reburial of two human remains from the Uintah Basin in cooperation with Uintah County and the Ute Tribe. Consulted with more than 160 federal, state, and local partners and communities on public lands, cultural resources, historic preservation, trails, and more.
---
The performance measures tracked by State History are intended to ensure the division continually provides exceptional customer service, engages local historical societies and heritage groups, and shares the state's collection of historic artifacts.
---
---
---
Percent of Section 106 reviews completed within 20 days annually. GOAL: 90 percent.
Currently under review
---
Percentage of collection digitized and available online, including photographs and artifacts.
Currently under review

The percent of Certified Local Governments actively involved in historic preservation by applying for a grant at least once within a four year period and successfully completing the grant-funded project. GOAL: 60 percent of active certified local governments.


---
---
---
---
State History administration provides the organizational infrastructure for State History and Utah State Historical Society programs and activities. Administration interfaces with federal, state, and local agencies, universities, schools, businesses, and citizens to collect, preserve, document, and steward history, pre-history, history research, and historic preservation as integral parts of economic ecosystems. Annually, State History provides customer access to the library catalogue, historic photograph and artifact collection, cemetery burial database, archaeological resource services, National Register listings, tax credit program, community heritage development tools, and on-line history publications.
Library & Collections
Established in 1897, the Library and Collections program cares for historic documentary materials and artifacts held in trust for the citizens of Utah. These include the state's collections of 1.5 million photographs, 52,376 books and pamphlets, 9,000 manuscript collections, 380,000 newspapers pages, 48,500 pages of historical publications, and 33,327 maps. Currently patrons have access to 65,000 items through the online catalog along with over 275,000 photos and pages online from 31 separate collections. The Research Center serves 8,000 patrons annually via customer walk-in visits, phone, mail, and e-mail requests.
History Projects and Grants
In 1997, the Utah State Legislature created a mandate for the Division of State History to create and maintain a digital record of all cemeteries and burial locations in the state. State History offer small grants to cemeteries to help digitize their records. Grants are limited to $5,000 maximum and require a 50/50 match, which may include a monetary match or donated goods and services. Final products from the grants may include a database of all burials in the cemetery, a computerized GIS map of the cemetery, or a successful transfer of the cemetery's database to the Utah Burials Database. In the past year, the burial records of nearly a dozen rural cemeteries were digitized through the grants.
Historic Preservation and Antiquities
The Historic Preservation and Antiquities Programs carry out duties identified in the National Historic Preservation Act of 1966, as well as other related regulations, rules, and policies. Program duties include consulting with agencies and other parties regarding historic and archaeological protection, monitoring work on state and federal tax projects, monitoring other work related to historic preservation and antiquities in the state, and cultural resource management. The program assists communities and individuals with applications for listing in the National Register of Historical Places, which allows access to grants and tax credits. The program works with state and federal agencies, multi-county, county, and municipal governments on grants and technical assistance regarding historic and archaeological sites, areas, and recovery and analysis of ancient human remains. The program provides grants and technical assistance to over 90 local governments that have certified historic preservation programs. The program facilitates community and economic growth and provides quality of life for our citizens by sharing the knowledge of the past obtained from archaeological and historic resources. The program manages historical and archaeological records. By law, all agencies and individuals are mandated to check this data prior to initiating development projects on state and federal lands. All archeological site records are being digitized in order to expedite natural resource and economic development projects.
Public History, Communication, and Information
The Public History, Communication and Information program educates the public about Utah's vibrant history and the division's programs. This includes production of Utah Historical Quarterly, published since 1928, and the online publication of the Utah Historical Quarterly, Beehive History, Preservation Magazine, county histories, History Blazer, Utah Archaeology, antiquities selected papers, History of Utah Indians, and 13 other published books on Utah's history. The program manages the Cemetery Burial and the Markers and Monuments databases. Each year, researchers and members of the public access nearly 675,000 burial records from more than 600 participating Utah cemeteries, and more than 1,200 marker and monument records for genealogical, personal, and commercial research purposes. The Markers and Monuments database support heritage tourism. The program also fulfills the state's digital government initiatives by providing information and tools on three content-rich websites and by providing needed online tools and database development.
Utah Historical Society
Utah State Historical Society, founded in 1897 and placed under the authority of the Utah Division of State History, is granted authority to solicit memberships, charge dues, and receive gifts, bequests, and donations for the benefit of the state's history.
---
Division of State History Budget Report